He received the award during the conference dinner at the 12th Trondheim CCS Conference (TCCS-12). An award for best conference poster was also presented to Fabian Mayer from ETH Zürich.
TCCS is a non-profit, leading scientific conference that focuses on the research and development of CCS. Its objective is to advance, present and discuss the latest work in the field undertaken by R&D institutions, universities and industry. TCCS takes place every other year in Trondheim, Norway.
Congratulations Philip Ringrose
Philip Ringrose is a well-respected and highly profiled researcher, with many years of experience in CCS.
"I'm really honoured, it's really humbling to receive such a reward," said Philip when he was presented with the award. "Thank you very much, it is a team effort and I'm really proud to be part of this huge team."
Building on a solid scientific background as a geoscientist, Philip has specialised in applying his knowledge of the subsurface to CO2 storage, and has worked directly on several large-scale storage projects, such as Sleipner, Snøhvit and In Salah. He currently works as a specialist in geoscience at Equinor and an adjunct professor of CO2 storage at NTNU.
Philip has spent most of his career raising the profile as an essential climate mitigation tool for Norway, and facilitating collaborating between research and industry across the globe. He chairs the Scientific Committee in the Norwegian CCS Research Centre (NCCS), and has been influential in establishing the CO2 DataShare project, which is an open digital portal for sharing data from international CCS projects.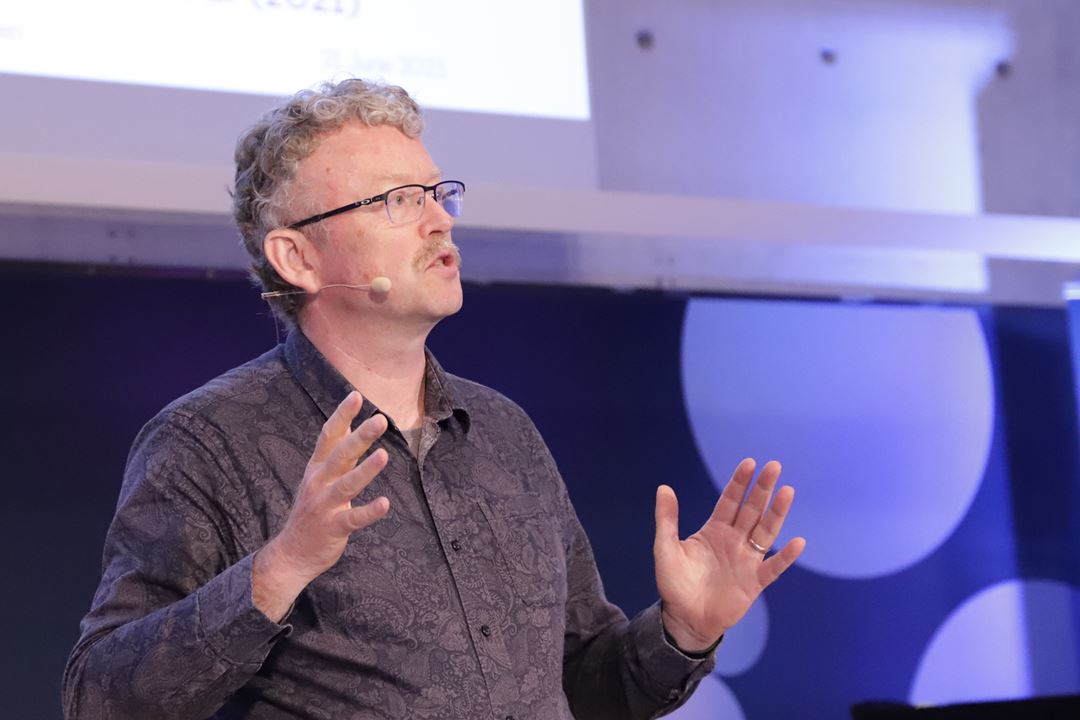 SINTEF and NTNU CCS Award
The SINTEF and NTNU CCS Award is intended to recognise outstanding achievements within the field of carbon capture and storage (CCS). It is awarded every other year in connection with TCCS.
The winner is an individual who has made outstanding and internationally recognised contributions to CCS, contributed to increasing the public understanding of CCS, and fostered international collaboration within the field.
The prize for this year's award is a stipend of NOK 50,000 (approx. €4,500), a plaque, and free registration for TCCS-13.
There is an open nomination process, and winners are selected by a specially appointed committee. This year's committee was appointed by:
Jim Stian Olsen, Chief Technology Officer at Aker Carbon Capture
Tim Dixon, Director and General Manager of IEAGHG
Aage Stangeland, Special Adviser at the Research Council of Norway.
Best poster awarded to Fabian Mayer
The award for the best conference poster was also presented during the dinner. The winner was Fabian Mayer from ETH Zürich for the poster, Efficient isotherms for efficient design of capture processes: Isotherm modelling using classical density functional theory.