This year's topic at the Norwegian conference Women in Data Science - a digital event to be held on March 17th and 18th - is "Applied Artificial Intelligence (AI)". Eight industry professionals are invited to share their stories on how they have applied artificial intelligence in their businesses. All of them are women.
"As we experienced that women were not offered the microphone enough at most data science conferences, we simply provided our own microphone", says Heidi Dahl. She started the Norwegian satellite conference inspired by the Stanford Women in Data Science initiative in 2017. Dahl, who works as a senior researcher at the department of Mathematics and Cybernetics at SINTEF Digital, wanted to create a professional meeting place for big data and females in data analysis in Norway. At the same time, she wanted to create an opportunity for everyone to expand their network with skilled female colleagues in the male-dominated tech community.
"One of the challenges when you operate in a skewed environment, whether it regards gender or skin colour or something else, is that minorities become very invisible. It is still the case that a lot of recruitment takes place via networks and acquaintances, and that also exacerbates the imbalances. Gathering women working in data science, makes it visible how many women there are in the field and how talented they are", says Dahl.
Attendees from 77 countries
Diversity in the tech environment is also important when developing technology and creating an excellent user experience.
"It's important to include minorities in the development of computer technology. If you are going to develop technology for the people, then it should be defined by the people. This is especially important in artificial intelligence. If you are developing algorithms that make decisions, it is important that they have been taught by a group that represents the entire population", says CEO at Unifai, Alexandra Gunderson, who is also the head of Women in Data Science Oslo. Together with Heidi Dahl, Mia Ryan and Sheri Shamlou in the event committee, Gunderson works to create a professional arena where women in tech can meet and make new contacts. However, everyone is welcome to attend, regardless of gender or background.
This year's conference and the panel discussion that follows will be streamed online due to Covid-19 restrictions, giving ample opportunity for all who are interested to attend.
"Last year there were almost 700 participants from 77 countries. Around 40 percent of the participants tend to be men and that is great. We are very encouraged by all who come and support these incredible speakers, and we think that they also leave inspired", says Gunderson.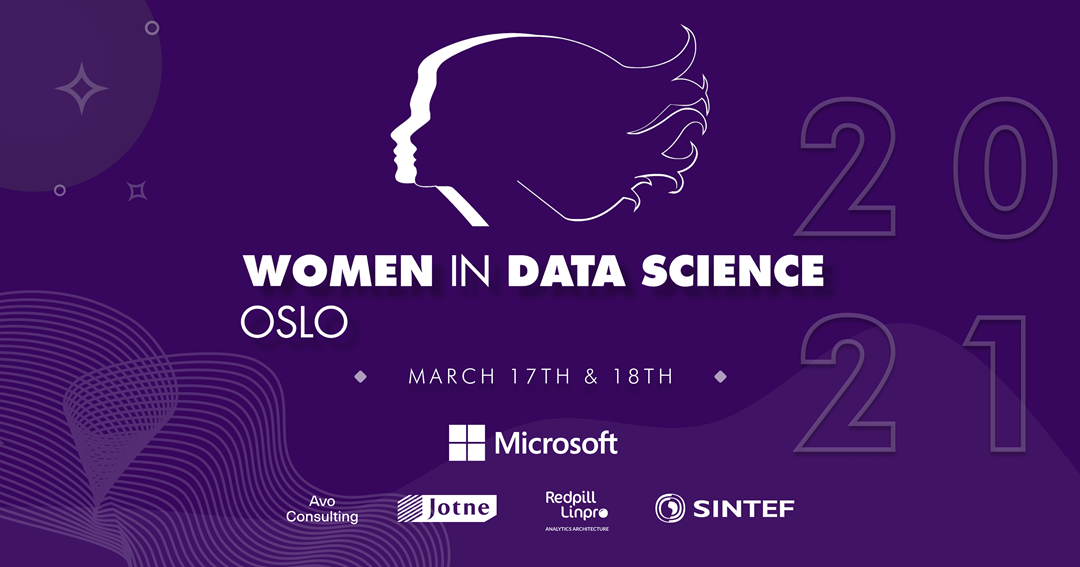 Transfer learning in oil wells
CCO Sheri Shamlou of Solution Seeker, a company working with artificial intelligence in the oil and gas industry, is also one of the speakers. She will be sharing her knowledge about transfer learning - a concept within the AI branch of machine learning. Transfer learning is used in cases where there is an insufficient amount of data to feed the algorithms. Shamlou is using an application that transfers knowledge from one area with a large set of data the algorithms can learn from, to another, related area with less data.
"We use this method when modelling oil wells. First, we collect data from several wells. Then the algorithms learn from these. We will then bring the information extracted from the behaviour of one well over to another well", she explains. By using this method, the well models are improved, and production is optimized. She hopes more people will open their eyes to transfer learning, which can predictably be used to solve a number of additional problems.
Structural imbalances
The conference will also feature prominent tech speakers from Yara International, Statkraft and Statnett, among others. Product Director Janniche Moe and Head of Customer and Partner Experience Radmila Stoltz from FotoWare will be sharing the joys and pitfalls of AI in media management. One of their main emphases is the importance of acknowledging the customer and understanding the problems that need to be solved. Additionally, Stoltz is also concerned about structural imbalances in technology development.
"All too often we see products made by men for men. Why were the first image-recognition algorithms better at recognizing white men and lacking the ability to recognize black women? Because they were developed and build by white men", she says. Stoltz believes that this is one of the reasons why Women in Data Science is so important.
Read more about Women in Data Science Oslo and sign up for the event here.