The aim of the new Norwegian Centre for Bioprocessing and Ingredients Research (BIOPRO) is to contribute towards the utilisation of bioresources from the food and seafood industries.
"We have opened a centre for research, development and innovation (R&D&I) that I believe will have a major impact both in Norway and on the world stage", says Marit Aursand, who is a Research Director at SINTEF Ocean. "We need a better infrastructure for, and more research into, the increased utilisation of bioresources so that we can manufacture the new products we need to generate wealth for this sector in the future", she says.
By 2050 the world's population will probably have increased by 30 per cent and the demand for food by 70 per cent. To provide enough food, we have to utilise all available raw materials more efficiently.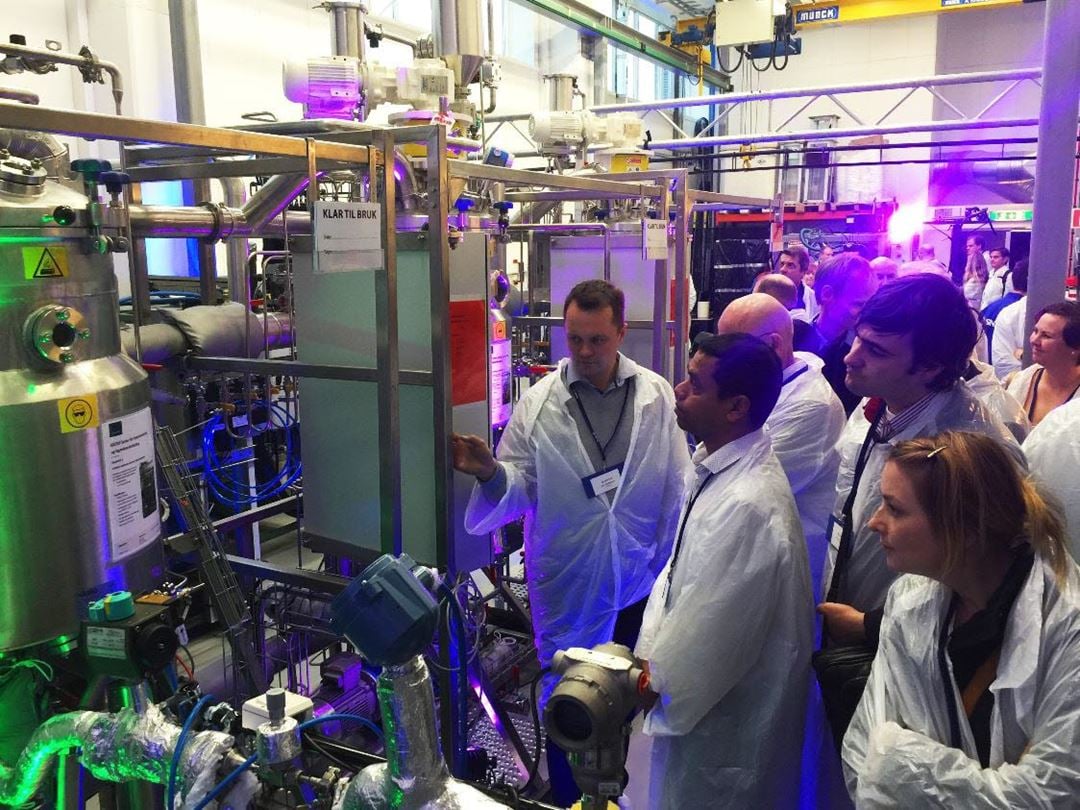 "We must maximise utilisation and minimise waste", says Aursand. "The new centre will enable us to test and develop new processes for the manufacture of food ingredients, as well as nutritional and health food products", she says.
Scientists who attended the seminar expressed great enthusiasm.
"This is an excellent set-up", says Arnar Halldórsson, who is a Quality Director at the Icelandic Lysi hf. "The centre has massive potential to advance both the methods and processing technologies that will be needed in the future", he says. Halldórsson gave the keynote speech during the technical seminar arranged as part of the opening.
The aim of the centre is to be a skills and expertise platform offering facilities in many fields along the entire value chain linked to the manufacture of food and nutritional ingredients. Project Manager Robert Wolff is looking forward to getting to grips with the new equipment.
"We have access to equipment at both laboratory and pilot project scales, all supported by data derived from advanced analytical methods", he says. "Taken together this will provide us with both the expertise we need and the basis on which to make decisions about scaling up projects and selecting the right technology", says Wolff, who is a researcher at SINTEF Ocean.