"I am proud to be part of this company. But I am even more conscious of the fact that Smart Maritime is very important for the Norwegian maritime industry. If Norway is to continue to be a major seafaring nation, we have to be smart and build up knowledge, says Per Magne Einang, Smart Maritime's newly appointed leader.
The aim of Smart Maritime is to increase energy efficiency and reduce emissions from vessels. MARINTEK's research partners are Ålesund Regional College and NTNU, and the centre has no fewer than 18 industry and public-sector partners. Major companies such as Rolls Royce, VARD, ABB, DNV GL and Wilhelmsen realise the usefulness of the SFI, and have agreed to contribute, as have the Norwegian Maritime Directorate and the Norwegian Shipowners' Association. "Blue growth in a green future" is the vision for the coming eight years.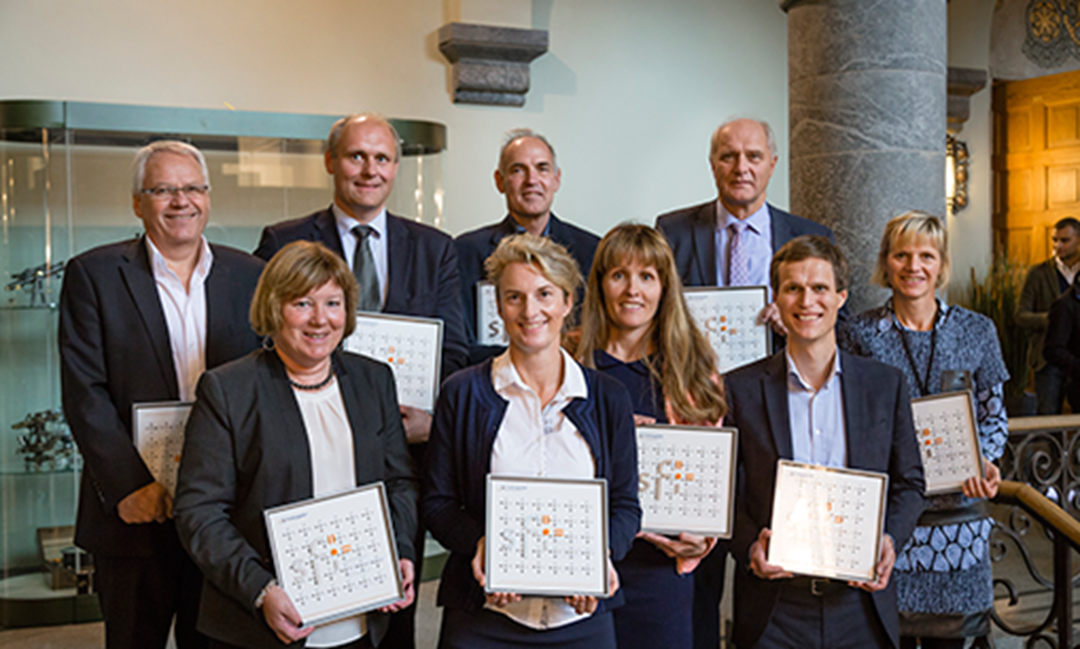 "Around 20 researchers will be involved in the centre. Our level of ambition is high, and we are looking forward to eight years of hard work," says Einang with a smile.
This year, the Research Council of Norway has opened 17 new SFIs, which it is funding to the tune of NOK 1.6 billion for research-based innovation. To operate as an SFI, a centre must be joined by several industry partners, which means that research worth more than NOK 3 billion will be carried out through the system of centres in the course of the next eight years.

"Norwegian industry has enjoyed a growth in productivity which has made its mark in global terms. Competing in the global arena is becoming more and more demanding, which means that research, innovation and development will be all the more important in the future. The prime minister has indicated as much several times recently, and we in the Research Council of Norway are very pleased to hear him say so, " says Research Council president Arvid Hallén.

The needle's eye for an SFI award is narrow, and one of the decisive criteria for winning the competition is that the research done by a centre should help to solve some of the major challenges faced by society.

"Even though you have now won the Norwegian championship, you must not rest on your laurels. Your next target is the European championship. I am sure that the SFIs will help to strengthen Norway's ability to innovate through long-term research at a high international level," says Bjørn Haugstad, state secretary in the Ministry of Education and Research.