Norway's Smart Maritime SFI has just held its kick-off meeting for the eight-year project in the Radisson Blu hotel near Trondheim Airport at
Værnes. The meeting brought together scientists from NTNU and MARINTEK, as well as all the project partners from industry business circles.
"There is a need for technology and new processes that will reduce both energy consumption and emissions. Participation in Smart Maritime will both produce more knowledge and reduce the economic and technical risks involved when we adopt new solutions," said Vice President Technical Per A. Brinchmann of Wilh. Wilhelmsen ASA.
Dissemination is important
This major shipping company's fleet of vessels emits five million tonnes of CO2 a year, equivalent to 10 per cent of Norwegian emissions. This figure says something about the potential of Smart Maritime, which aims to improve energy efficiency and reduce emissions in the maritime sector. Like several of the other partners in the project, Wilhelmsen would prefer simpler and more consistent regulations to deal with.
"Dissemination needs to be given high priority. One of the most important challenges facing the maritime sector is the way in which regulations are developing, particularly where environmental requirements are involved. If we can persuade the politicians to create fact-based practical regulations that can be enforced all over the world, we will have achieved a great deal," said Brinchmann.
Smart Maritime is divided into five work-packages. All are led by scientists from NTNU and MARINTEK, and focus on such topics as developing hulls, propeller and engines in a more environmentally friendly and energy-efficient direction. Among other things, the researchers will study battery-powered and hybrid propulsion systems. In order to test and verify the research results, MARINTEK's many laboratories will be brought into the model-testing process. Nevertheless, much of the research involved will be based on simulations. Full-scale trials and, not least, data from vessels in operation will also play important roles in verifying simulations and laboratory tests. In work-packages 4 and 5, Smart Maritime will bring together the various lines of research and perform investment analyses, with the aim of finding out whether the new technology will have the anticipated effect on the environment and the economics of shipping; safety is not in focus here. The project will also analyse the environmental effects in a lifetime perspective.
High expectations
"We have great expectations of the results of this project. The forces underlying Smart Maritime are immense, and in the wake of this kick-off meeting we have an even greater belief that our partners and we researchers are both pulling in the same direction," the Smart Maritimes project manager Per Magne Einang.
MARINTEK Vice-president Beate Kvamstad-Lervold was also at the kick-off meeting. Her speech focused on cooperation with other large-scale research efforts within the marine sector. AMOS, MOVE, EXPOSED and Smart Maritime are all carrying out research on ocean space technology.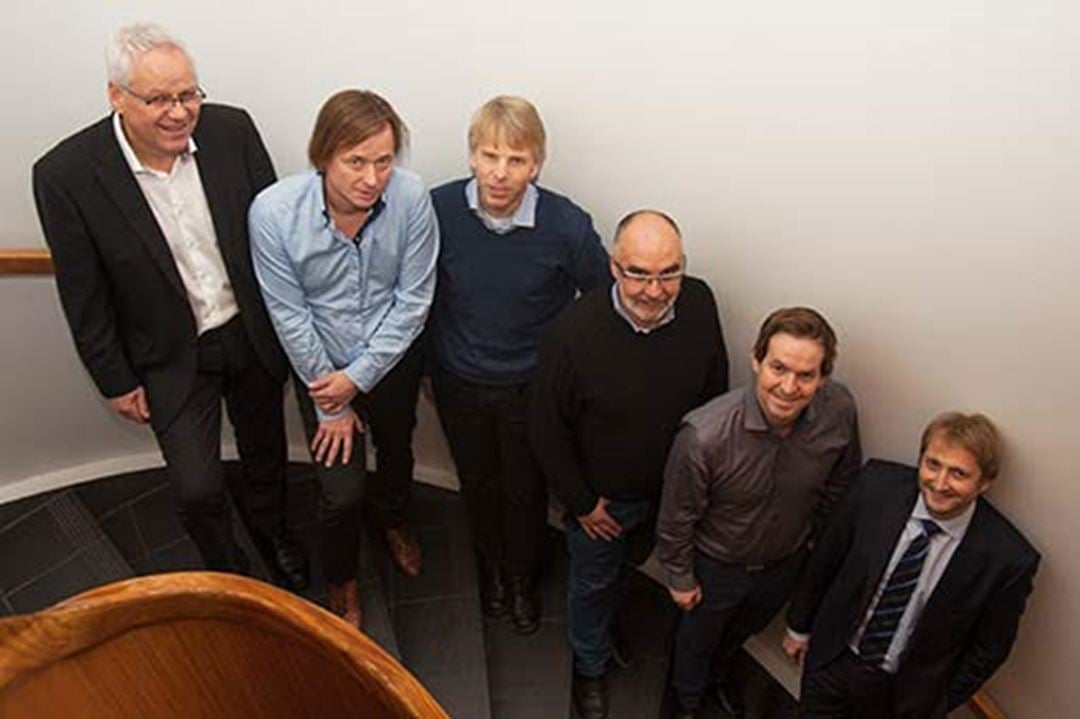 "We need to exploit the expertise in innovation in the SFI's and provide mutual benefits by cooperating with each other. If we manage to do this, Norway will be able to maintain its position among the world's leading maritime nations," she said.
Kvamstad-Levold's position was backed up by the Norwegian Directorate of Shipping, which also supports the Smart Maritimes initiative.
"Norwegian ship-owners are probably the most innovative companies in the global shipping sector. We need to take advantage of this little head-start that we enjoy," said Lasse Karlsen, Technical Director at the Directorate of Shipping.