This event is free of charge but registration necessary. Please reserve your seat the soonest by clicking here.
WHAT IS THE MANU-SQUARE PLATFORM?
MANU-SQUARE is a platform-enabled marketplace supporting the access to and monetization of unused manufacturing capacity, engineering and technology services and by-products.
WHY IT IS RELEVANT TO ME?
INDUSTRIAL CHALLENGES:
Market dynamics are by nature in continuous change and fluctuations. Installed capacities, per definition, are not. This renders, in some cases, an inability to access to specific business opportunities (lack of capacity) and, in other cases, a non-optimal exploitation of investments (unused capacities).
As such, it is of the highest relevance to enable companies to dynamically access to and allocate (monetize) unused capacities, by-products and capabilities. MANU-SQUARE platform can provide for it.
THE MANU-SQUARE SOLUTION:
MANU-SQUARE platform delivers a marketplace, aggregating adequate tools, services and information resources, that supports the matching and establishment of business between those that are seeking for specific manufacturing capacities and those who have theirs available.
BENEFITS AND ADVANTAGES:
Access to a wider base of business opportunities, manufacturing capacities, knowledge and services. Be part of the MANU-SQUARE platform and marketplace, and enjoy from a flexible establishment of supply networks, supported by an highly traceable and secure platform, that aims to exploit the available and the unused potential.
WHY PARTICIPATE AT THE WEBINAR?
See how the platform's CAPACITY SHARING SERVICE can be of benefit to your company.

Register your company, access to the platform's service and marketplace and start exploring new business opportunities.

Become a early adopter and benefit of a free access to the MANU-SQUARE platform until 30.06.2021 and get access to discounts afterwards.
For more information, please visit the official website for the MANU-SQUARE project.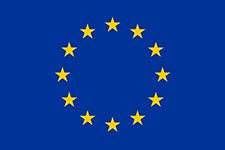 This project has received funding from the European Union's Horizon 2020 research and innovation programme under grant agreement No 761145.

The herewith information reflects only the author's view.

The European Commission is not responsible for any use that may be made of the information herewith included.