The energy system of the future will have to rely on renewable energy sources (RES). Norway has a vast potential of unexploited RES which may, over the coming decades, replace the substantial fossil energy export that has been pivotal for Norway's strong economy. New opportunities are emerging and you are cordially invited to contribute to a workshop on the sustainable energy system of the future.
The workshop will unveil the potential for various stakeholders to engage in the transition from a fossil based to a more sustainable energy economy. Key players & early movers will introduce the opportunities in a geopolitical context. The political framework and market potentials will be discussed, focusing on how obstacles may be overcome. Industry, politicians and academia all play key roles in the puzzle towards a solution.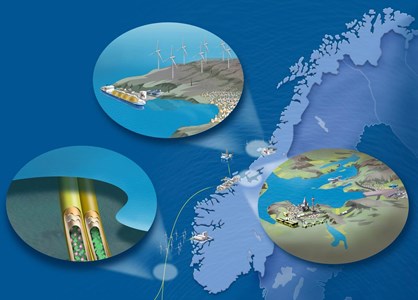 Fee and Registration
The following participation fee includes lunch and refreshments during coffee breaks.
Regular registration – NOK 800 (approx. EURO ~90)
Norwegian Hydrogen Forum members and students – NOK 400
Registration is now closed. Please contact for any queries
Travel Information
VISA information:
From some countries you need a visa to visit Norway. Norway is a member of the Schengen cooperation, and for this purpose you'll have to apply for a Visitor's visa for Schengen area (type C).
Hotels
Britannia Hotel, Dronningensgt. 5
Best Western Chesterfield Hotel, Søndre gt 26
Comfort Hotel Park, Prinsensgate 4a
City Living Schøller Hotel, Dronningensgt 26
Rica Nidelven Hotel, Havneg. 1
Radisson SAS Royal Garden Hotel, Kjøpmannsgt. 73
Nova Hotell Kurs og Konferanse
Scandic Prinsen, Kongensgate 30
Thon Hotel Trondheim, Kongensgate 15
Boarding-houses, Motels, Bed & breakfast
Nidaros Pilgrims' Centre, Kjøpmannsgata 1
Singsaker Sommerhotell, Rogertsgate 1
Trondheim Inter-Rail Center, Elgesetergate 1
Trondheim Vandrerhjem, Weidemannsvei 41
Direct international flights to Trondheim
Direct flights to/from Trondheim