Sandra Klonteig
Master of Science
---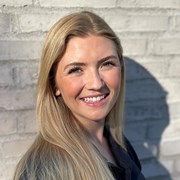 Unit:

Department:

Office:

Oslo
Has an interdisciplinary interest in health and technology. Worked at Oslo University Hospital as a research assistant, and at Blakstad mental hospital as an environmental therapist. Is affiliated with the institute of Health at SINTEF Digital in the group "smart health systems". This group researches people, health systems, services, actors and technologies to achieve better health and quality of life in the population and good and effective health and care services.
Education
Masters degree in cognitive neuroscience.Completing bachelor in informatics spring 2022.

Competence and research areas
Competence in informatics and psychology with specialization in cognitive neuroscience. Research interests and topics includes mental health, development, aging, substance use, sleep and memory. Specialized in research methods in neuroscience (EEG, tACS, fMRI) and human-computer interaction (User-centered design). Statistical programs include R, SPSS, MATLAB and Python.
Contact info
Visiting address:
Forskningsveien 1
Oslo