Samuel Senanu
Senior Research Scientist
---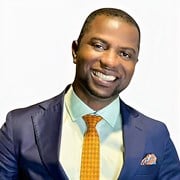 Unit:

Department:

Office:

Trondheim
A highly motivated research scientist responsible for managing several SINTEF research projects. Has over 10 years working experience from the aluminium industry as a process engineer responsible for operations in the potlines, designing cathode linings for aluminium electrolysis, research and development, leadership, and mentoring. Research areas includes aluminium reduction processes, carbon and refractory materials testing and analysis using techniques like XRD, SEM, EDS, etc.
Education
PhD Degree
University: Norwegian University of Science and Technology (NTNU), Trondheim
Degree to be Awarded/ Grade: PhD. Materials Science and Engineering
PhD Topic: Cathode Wear in Aluminium Electrolysis Cell.
Date completed: November 2019

Master's Degree
University: Norwegian University of Science and Technology (NTNU), Trondheim
Degree Awarded/ Grade: MSc. Light Metals Production/ Distinction
Thesis: Optimizing the Backside Contact Material of Silicon Solar Cell
Date completed: June 2008
Competence and research areas
Main Research Activities and Responsibilities:
•Project Manager: Biochar from Seaweed for Metal Production
•WP Leader: HighEFF WP 1.3- Future Frameworks- Pot Gas Recycling and Energy Recovery
•Project Manager: ALILAB- Refractory Materials for the Aluminium Industry
•Project Manager: SHIFT Lining & InFuture Sustainable Cathode Lining
•Project Manager: Testing and Autopsy Analysis of Refractories for Calcination Furnaces
•Project Manager: REVEAL (EU-H2020 Project)
•Project Manager: Non-Hazardous Binder Ramming Paste Characterization
•Project Manager: Diverse Testing and Analysis Projects
•Assisting Project Manager: SecREEts (EU-H2020 Project)
•Applications for funds: REVEAL, HYDROGENi, NOBAL, CELLWIN, ADEL, LIBERACE, etc.
•Publications, presentations, Reviewing and partaking in panel discussions at international conferences such as TMS and ICSOBA.

Contact info
Visiting address:
Richard Birkelands vei 2 B
Trondheim