Ruben Bjørge
Research Scientist
---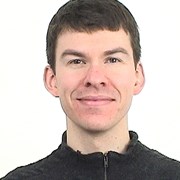 Unit:

Department:

Office:

Trondheim
Ruben Bjørge is a Research scientist in SINTEF Industry, Deparment of Materials and Nanotechnology. Ruben is also and adjunct associate professor in the Department of Physics, NTNU.
Education
M.A., Physics, Portland State University
Ph.D., Physics, NTNU
Competence and research areas
Advanced characterization of materials, especially by transmission electron microscopy (TEM).
Aluminium, steel.
Linkedin
http://www.linkedin.com/in/ruben-bjørge-b4334b31
ORCID
Contact info
Visiting address:
Høgskoleringen 5
Trondheim