Partow Pakdel Henriksen
Senior Business Developer
---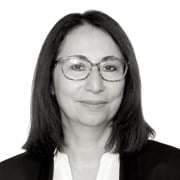 Unit:

Department:

Office:

Oslo
Lead Strategic area toward innovation and commercialization in SINTEF Community. Have been research director at SINTEF Community, leading 50 researchers.
Have experience as Research manager at SINTEF Industry, participated in Centre management team in FME-NCCS and -BIGCCS focusing on CO2 capture, transport and storage.
Have been working at ABB Miljø, and ALSTOM Norway on development of air cleaning systems for powerplants and industry.
Have been associate professor at SUNY in Syracuse, US.
Competence and research areas
Research, Development and Innovation, Leadership, Project management, Zero Emission Buildings and Neighbourhoods, Circular economy, CO2 capture, H2 technology (Fuel cell, electrolyser, reforming process), Membrane Technology (hybrid membranes, inorganic ceramic membranes, metallic membranes, Catalytic membrane technology), Air Pollution Control systems (separation of CO2, H2S, SO2, NOx, Dioxin, and HF), Gas sorption (Wet absorption, Dry and Semi Dry adsorption)
Linkedin
https://www.linkedin.com/in/partow-pakdel-henriksen-18238861/
Contact info
Visiting address:
Børrestuveien 3
Oslo