Nikolai Helth Gaukås
Research Scientist
---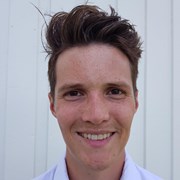 Unit:

Department:

Office:

Oslo
I am a young research scientist and have been at SINTEF Industry since August 2021. I work towards developing new sustainable materials technology to solve the energy challenges of the future.
Education
Ph.D. in Materials Science from NTNU (2020) on lead-free piezoelectric thin films for biomedical applications. M.Sc. in Chemical Engineering with specialization in materials chemistry and energy technology.
Competence and research areas
- Fabrication of ceramics from wet chemical- and solid-state synthesis
- Characterization and testing of functional ceramics
- Using oxides for electrochemical applications, including piezoelectricity, ferroelectricity, electrocaloric materials, batteries, fuel cells, oxygen membranes, biomaterials.
Contact info
Visiting address:
Forskningsveien 1
Oslo