Jorge Salgado Beceiro
Research Manager
---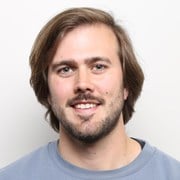 Unit:

Department:

Office:

Trondheim
Research Manager of the Energy Storage Team, focusing on advancing thermal and electrochemical energy storage technologies. My expertise spans the material development, performance assestment and integration of various thermal energy storage systems, especially phase change materials and thermochemical energy storage. I'm open to collaborations and welcome discussions on energy storage initiatives, do not hesitate on reaching out!
Education
Ph.D. in Fundamental and Environmental Chemistry
Master in Chemistry Research and Chemical Industry
Bachelor's degree in Chemistry
Competence and research areas
I specialize in thermal energy storage, addressing both heat and cold storage, and my research spans a wide range of Technology Readiness Levels (TRL). With a Ph.D. in materials chemistry, my competences are centered around the development and utilization of phase change materials and thermochemical energy storage technologies, contributing to innovations in sustainable energy solutions.
Linkedin
https://www.linkedin.com/in/jorge-salgado-beceiro-1b8531150/
ResearchGate
https://www.researchgate.net/profile/Jorge-Salgado-Beceiro-2
ORCID
Contact info
Visiting address:
Kolbjørn Hejes vei 1 D
Trondheim