Harald Ian Muri
Research Scientist
---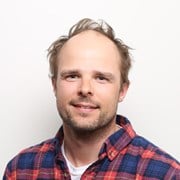 Unit:

Department:

Office:

Trondheim
Since starting in 2021 in SINTEF Ocean, Aquaculture I have participated in projects ranging from development and validation of automatic measurements of welfare indicators as mouth opening frequency and scale loss, to method development on online measurements of mucus thickness of fish, to the testing of new biosensor implants. The aim is to develop technology that ensures high smolt quality, that maintain high robustness of the fish, and that provides near online overview of the fish welfare.
Education
Master of Science in Bionanotechnology from NTNU, 2013 with project title: Atomic Force Microscope Measurements For Surface and Interaction Characterizations to Optimize the Surface Patterning of Bacterial Micro Arrays. PhD in Electronics and Telecommunication from NTNU 2018 with thesis title: Novel Fiber Optic Biosensors Based on Nanoplasmonic and Interferometric Modalities. Then Postdoctoral researcher at NTNU with research area: Development of online sensor concepts for energy recover of wast
Competence and research areas
Provides core competence in optical biosensors, implementation of electro-optical systems, underwater camera systems, hyperspectral imaging, signal processing, and machine learning. Contributes with new technology in use for understanding the temporal capacity of the fish to adapt under normal and abnormal production scenarios, as well as under new production strategies.
Linkedin
https://www.linkedin.com/in/iandammmuri/
ResearchGate
https://www.researchgate.net/profile/Ian-Muri
ORCID
Contact info
Visiting address:
Brattørkaia 17 C
Trondheim