Arne Karstein Røyset
Senior Research Scientist
---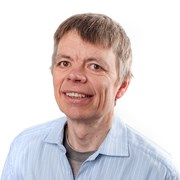 Unit:

Department:

Office:

Trondheim
Arne Røyset is a senior scientist in SINTEF with optics and materials technology as main field of competence.
Education
Dr.ing Physical Electronics, NTNU
Siv.ing Physical Electronics, NTH.
Competence and research areas
Optics, Photonics, Materials optics, Optical materials.
Solarar energy, solar cells, Building Integrated Photovoltaics BIPV.
Spectroscopy, Materials characterisation. Colour, gloss and light scattering.
Raman, AFM, Topography, Interferometry.
Contact info
Visiting address:
Høgskoleringen 5
Trondheim