Smart grid operation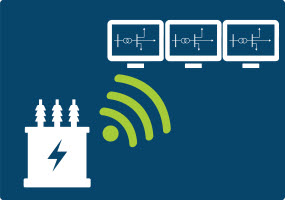 This research area develops and tests a set of new concepts and solutions that make optimal use of new emerging control and monitoring technologies. These technologies can exploit extensive, real-time monitoring between all assets, grid customers and flexible resources.
The expected impact is a more flexible operation of the distribution grid. This will in turn contribute to cost reductions, enhanced energy efficiency, and improved system reliability and security, as well as standardised solutions.
As more distributed generation is integrated into the electricity grid, DSOs and TSOs must adapt new ICT solutions to coordinate the activation of resources like solar and wind power for reactive power. Some of the technology that is needed to do this has been developed, but further testing is necessary.
---
See CINELDI's Knowledge base on Smart grid operation - incl. results
---