Operational functions and applications for the next generation distribution control centres
Challenge and objective
Due to the vast number of communications interfaced network devices, distributed generation units, load, and storage systems, monitoring and operation of the future distribution network will be a daunting task. ​
Both the landscape of operational applications and functions in the control center will change following the new challenges and opportunities in the distribution system. ​
Work performed
A summary of functions and applications in today's control centers with their extent of use​.
Identify new functions and applications needed in the future control centers​.
Brief discussion on architectures of the future power distribution control centers.
Impact for distribution system innovation
This project memo documents the state-of-the-art of the most important advance network operation functions today and their role in the future control center of the Norwegian distribution network.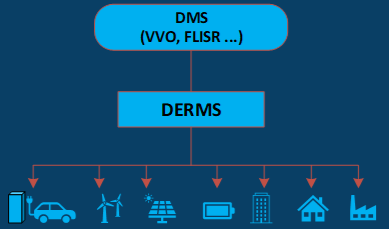 Reference in CINELDI
M.Z. Degefa: "Operational functions and applications for the next generation distribution control centres", Project memo, 2023.