Cyber-Physical Power System Testing Platform for Topology Identification in Power Distribution Grids
Challenge and objective
To validate and develop topology identification algorithm for MV and LV system of the distribution network.
Work performed
Validation of a TI method that can be used in DSO's control centre
Significant results
In this paper, the algorithm has been challenged by integrating the TI algorithm with a CPPS where the current measurements interact within a communications layer.​ ​
TI accuracy and robustness against error in the sensor and pseudo-measurements are tested in the CPPS platform.​ ​
Powertech 2023 conference paper presented.
Impact for distribution system innovation
The TI algorithm seems to be a practical for possible integrated in the DSO control centre to operate with existent energy measurements from smart meters.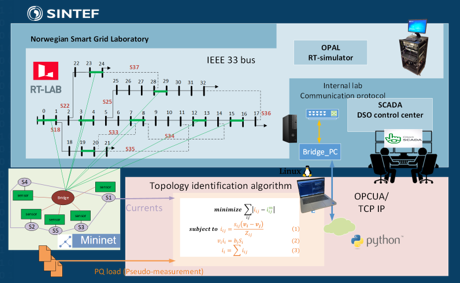 Reference in CINELDI