The impact of degradation on the investment and operation of a community battery for multiple services
Challenge and objective
The aim of this work is to investigate how degradation impacts the investment and operation of a community battery which performs multiple services in a LEC.
Work performed
The main contributions of the work presented in this article are:

Optimisation models for investment and operation of shared PV and battery system in a LEC, including cyclic degradation cost.
Evaluation of how two different grid tariff schemes impact battery operation and degradation.
Evaluation of how the battery performs multiple services for the LEC when degradation cost is included.
Significant results
The case study set in Norway 2030 shows that the lifetime of the battery is significantly shortened when not considering degradation, highlighting the need to include cyclic degradation in models that investigates the profitability in investment and operational problems with batteries.
Impact for distribution system innovation
Network operators will get more insight on how to use battery for multiple services without compromising ageing.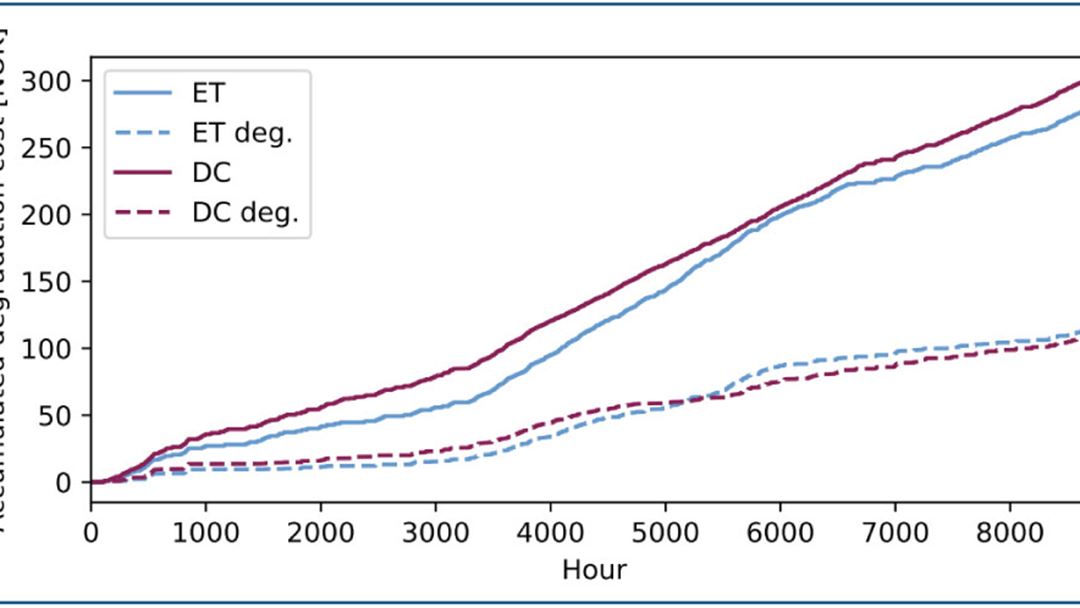 Accumulated degradation costs for each case [ET: Energy Tarrif; ET deg: Energy Tarrif with degradation; DC: Demand Charges; DC deg: Demand Charges with degradation], with and without degradation.
Reference in CINELDI