Flexibility market for solving grid problems
Challenge and objective
Problems with under voltages in peak load periods.
The market platform will be used to buy flexibility in these periods to reduce the load, contributing to improved voltage quality.
Work performed
Established a flexibility market in an area connected to the power system via a long power line.
The geographic area of the pilot identified (red lines surround the area where there is a need to reduce the load, and the blue dots indicate the location of identified flexibility resources).
Agreements related to bidding flexibility into the markets with industry and municipal buildings.
Significant results
Flexibility activated in a municipal building, where blue curve represents the actual power consump-tion for the municipal building, while the orange curve the estimated one (baseline). Linja purchased flexibility between 10:00-11:00.
Impact for distribution system innovation
Knowledge about how market-based solutions can be used to solve grid problems.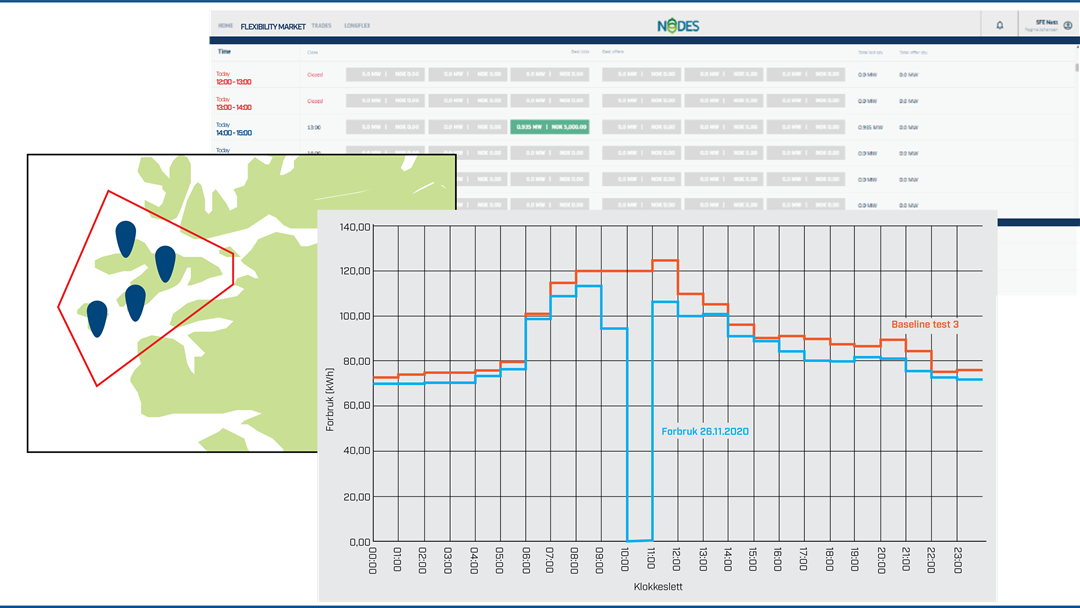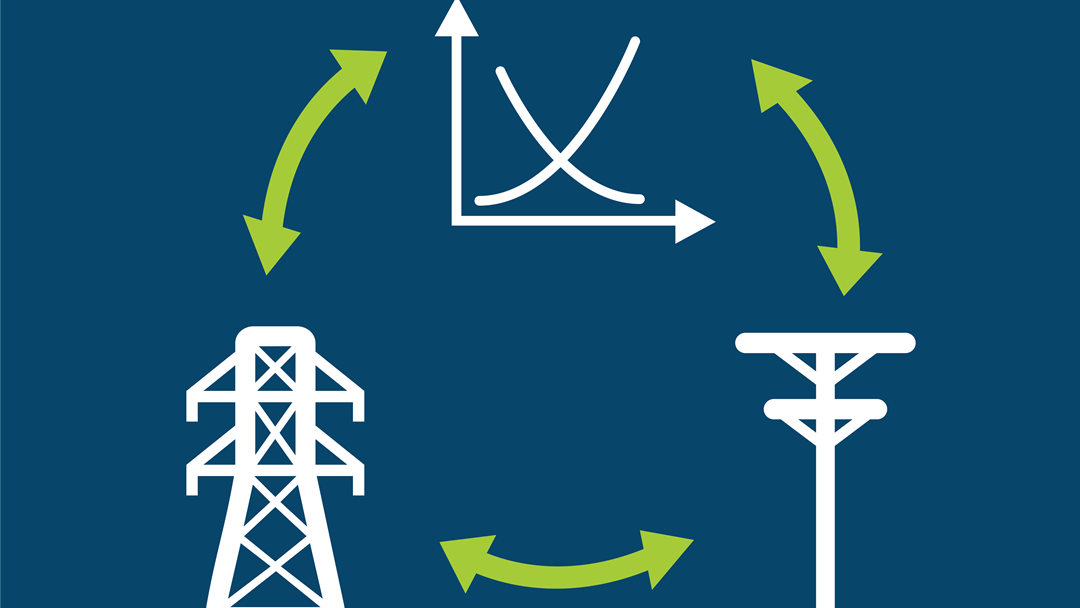 Reference in CINELDI