Risk considerations by tighter integration of AMI/SCADA/DMS
Challenge and objective
Trends indicate that Advanced Metering Infrastructure (AMI), SCADA and Distribution Management Systems (DMS) in Norway will be tighter integrated in the future, but how will this influence the cyber security risk?
Work performed
A workshop was organized with DSOs, vendors and NVE to to gather the stakeholders' perspectives on increased integration between AMI, SCADA and DMS, including identification of critical assets.
Significant results
Identified 11 threats with direct consequence for primary assets, and 22 threats to supporting assets.
2 of the 11 threats represent an unacceptably high risk, and 2 threats represent a medium-high risk.
Specified 13 countermeasures to the threats to primary assets.
Impact for distribution system innovation
Risks and proposed countermeasures should be considered before implementing foreseen integration.
Proposed risk assessment methodology may be used by DSOs to perform future assessments.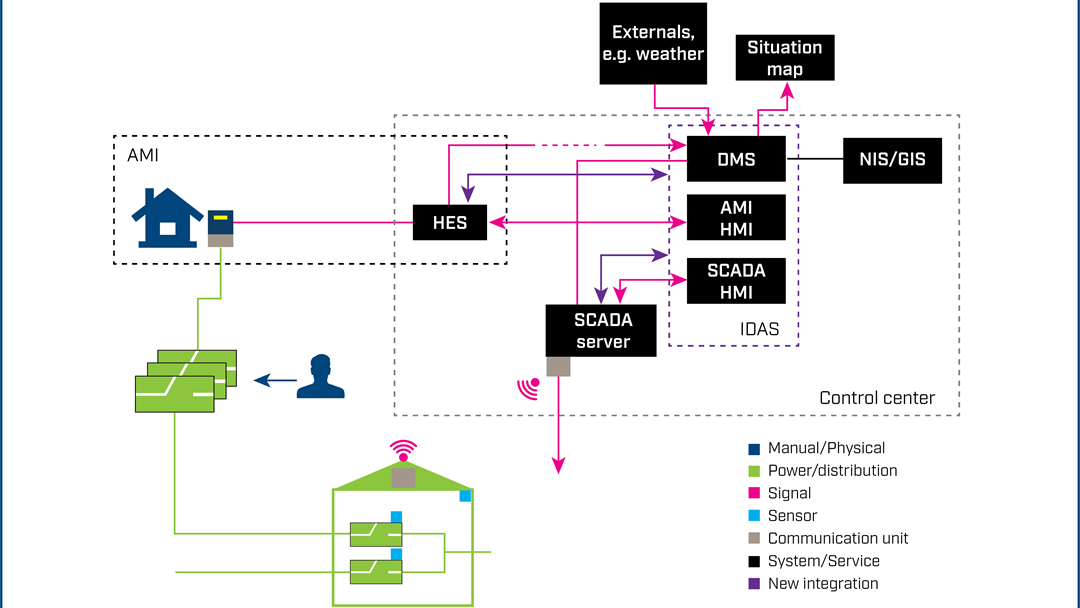 Reference in CINELDI