Economic evaluation of operation strategies for battery systems
Challenge and objective
Battery energy storage systems (BESSs) are making their way into the distribution grid and can typically provide services such as peak shaving, selfconsumption, maximisation of photovoltaic (PV) electricity, energy arbitrage, voltage regulation, frequency control and backup power.
Such systems can be beneficial for stakeholders at several levels, but a careful assessment is needed to design the proper combination of services.
Work performed
A techno-economic evaluation of case studies is performed at the Skagerak Energy Lab.
The aim was to analyse the installation's performance by studying a variety of cases
Significant results
This work shows that a BESS offering stacked value by combining peak shaving, energy arbitrage, selfconsumption and the replacement of a backup diesel generator, may represent a feasible option in Norway.
The techno-economic analysis also demonstrates that the profitability is heavily dependent on the operation strategy of the BESS.
Impact for distribution system innovation
The work describes a niche application but applicable to similar topologies or adapted to other infrastructures with backup systems.
Improves the security of supply, reduces the peak load and may provide network ancillary services.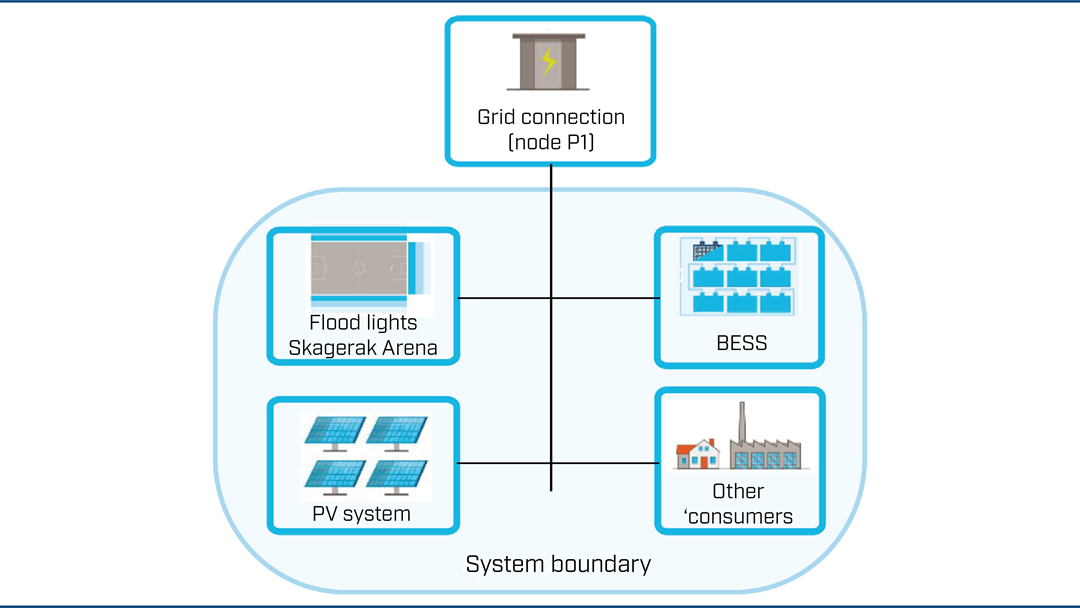 Reference in CINELDI