Use case: New concept of using mobile battery in distribution grids
Challenge and objective
The load and generation in future distribution grids are expected to vary more and be more unpredictable. With today's planning criteria the grid planning is based on a worst case, and can result in over investment. Provision of localized flexibility services to distribution grid operators on short notice, could lower grid investment costs.
Work performed
Based on communication with DSOs the work flow of mobile battery operation is described in detail in a use case.
Significant results
The idea is described in a Use Case.
Impact for distribution system innovation
Readily available and affordable mobile flexible resources would allow the DSOs to operate closer to grid limitations and postpone investments.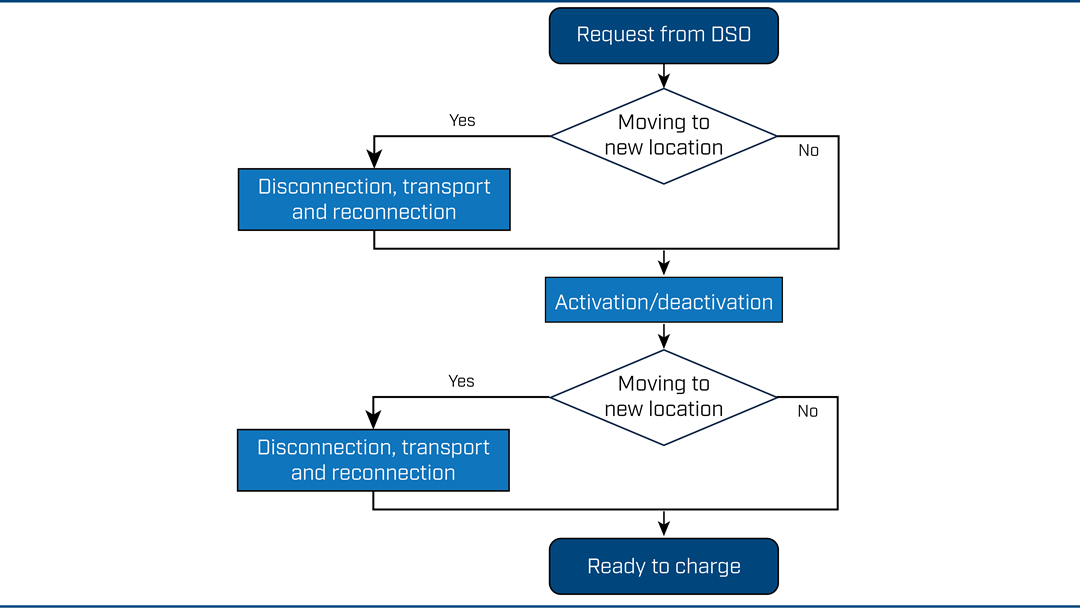 Reference in CINELDI