Stochastic Petrinet model for dependability assessment and integrated power grid and ICT support
Challenge and objective
Importance and consequences of inconsistencies between physical and cyber system states.
The ICT and power system experts use different failure taxonomy, from IFIP and IEC, respectively, that inhibits good collaboration.
Work performed
Metric for inconsistencies defined.
Consequences of inconsistencies assessed by use of the modelling approach Stochastic Activity Networks.
A sensitivity analysis has been performed to identify the most critical parameters affecting this inconsistency.
Comparison of failure taxonomy from IEC and IFIP, and proposed alignment.
Significant results
The study has shown the direct and high impact of value failures, i.e. sensor or controller data which are valid but wrong.
Impact for distribution system innovation
Common taxonomy of ICT and power system experts is a prerequisite for improvement of analysis of the cyber physical power system.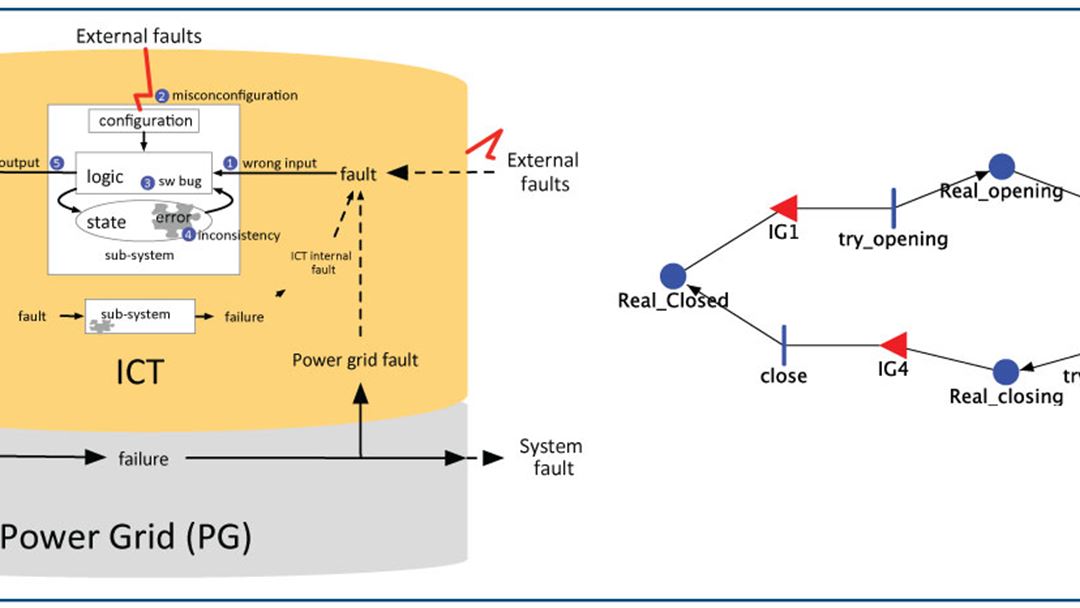 Reference in CINELDI