Real-time power hardware-in-the-loop simulation platform to evaluate ancillary services in microgrids
Challenge and objective
Smart grids is a game changer in the distribution grids.
Prototype equipment and functions have to be tested and verified in a controlled, safe and realistic environment.
Work performed
A power-hardware-in-the-loop setup is under development.
A building block for the proposed "Real-time power hardware-in-the-loop simulation platform to evaluate ancillary services in microgrids".
Significant result
The setup is able to operate one converter with an emulated load, a synchronization mechanism is needed to connect the other converter.
Impact for distribution system innovation
Safe and realistic testing of new equipment before installation.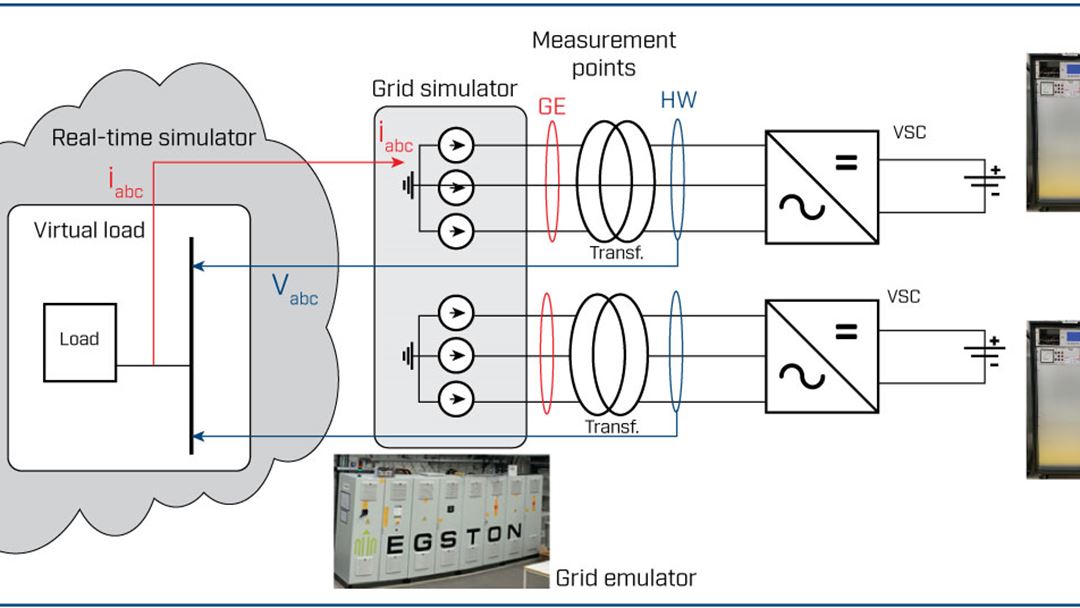 Reference in CINELDI
Conference papers / Demonstration of the smart grid lab capabilities on Power Hardware-in-the-loop using an example of voltage collapse with converters connected in distribution grids.