High temperature lab
The high temperature hydrogen and fuel cell lab is equipped to test fuel cells and electrolysers operating up to 1100 °C and up to 10 bar.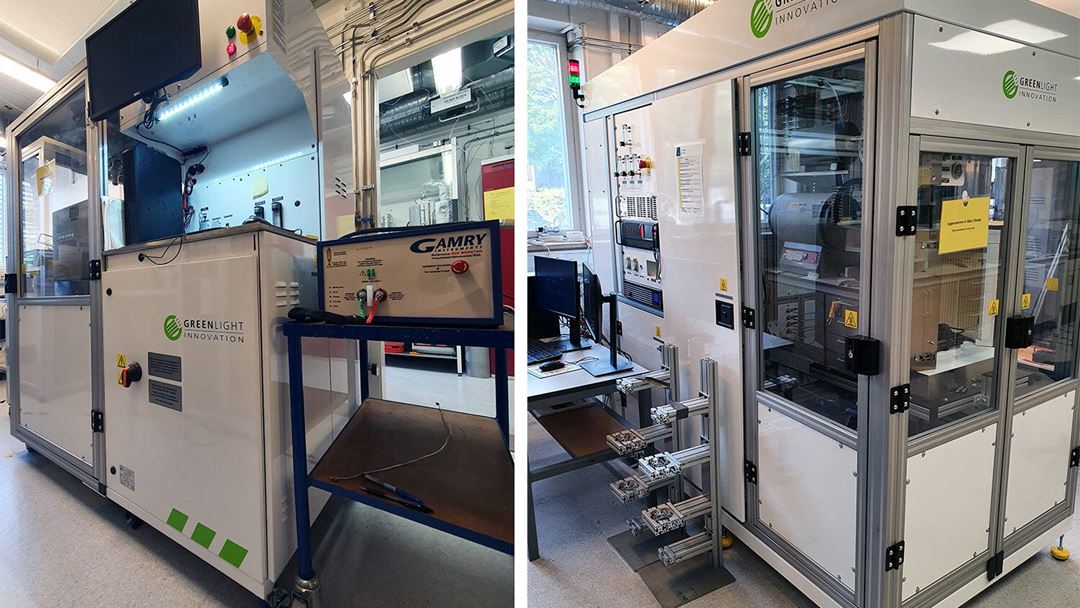 The lab has access to a range of standard gasses (H2, O2, CO, CO2, CH4, Ar, He) and the possibility to operate safely with poisonous gasses such as NH3 and H2S. State-of-the-art rigs are available for testing single cells and short stacks, as well as individual components and materials. The cell test rigs are compatible with both tubular and planar cell configurations. Lab operators have experience with cells based on the solid oxide, proton ceramic and molten carbonate technologies.