Norwegian fuel cell and hydrogen centre
News
Official opening
The Norwegian Fuel Cell and Hydrogen Centre will officially open on the 6th November. More information, programme and registration is available here
Norwegian Fuel Cell and Hydrogen Centre
The Norwegian Fuel Cell and Hydrogen Centre is a joint initiative taken by three major Norwegian R&D stakeholders (SINTEF, IFE and NTNU) engaged in Fuel Cells and Hydrogen (FCH) technologies and has a clear nation-wide character and impact.
Our main goal is to be an operative centre of advanced laboratories with the required instrumentation and personnel to facilitate high quality research and development of components and testing and validation of systems for fuel cells and electrolysers.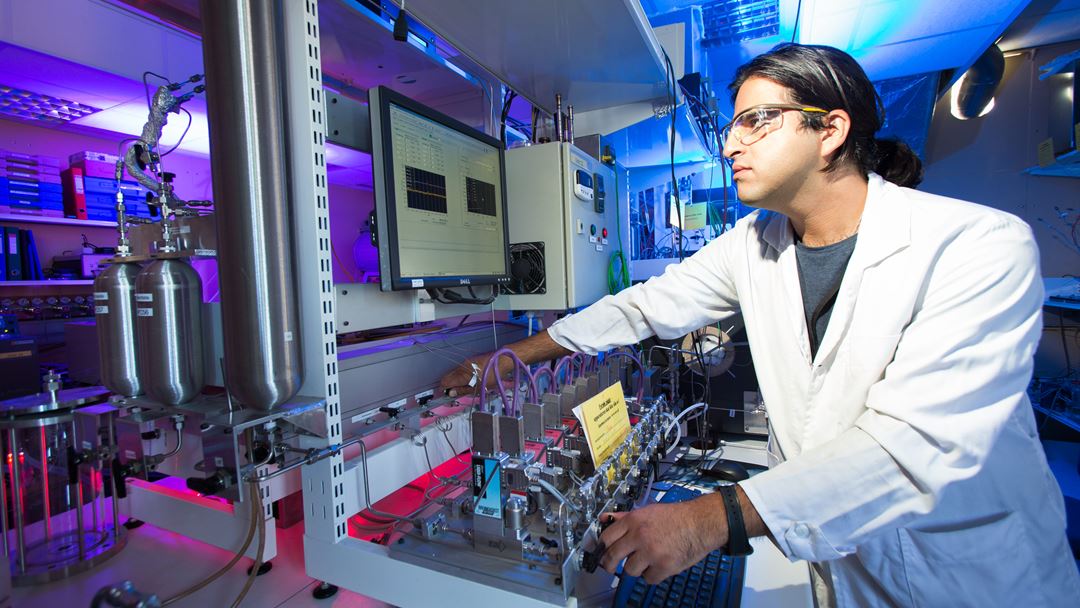 The Vision of the Norwegian Fuel Cell and Hydrogen Centre is to actively stimulate Norwegian and European innovation along the whole fuel cell and hydrogen technology value chain.
Hydrogen and fuel cells are key enabling technologies for the green shift in both the stationary energy sector and in the transportation sector.
Partners