Workshop: Co-processing, 14th April 2021
The potential of Co-processing of intermediates (bio-oils, biocrudes, etc) in existing refineries has been a topic being addressed in three ongoing H2020 EU projects (4Refinery, HyFlexFuels,Waste2Road) and the Bio4Fuels National Centre funded by the Research Council of Norway.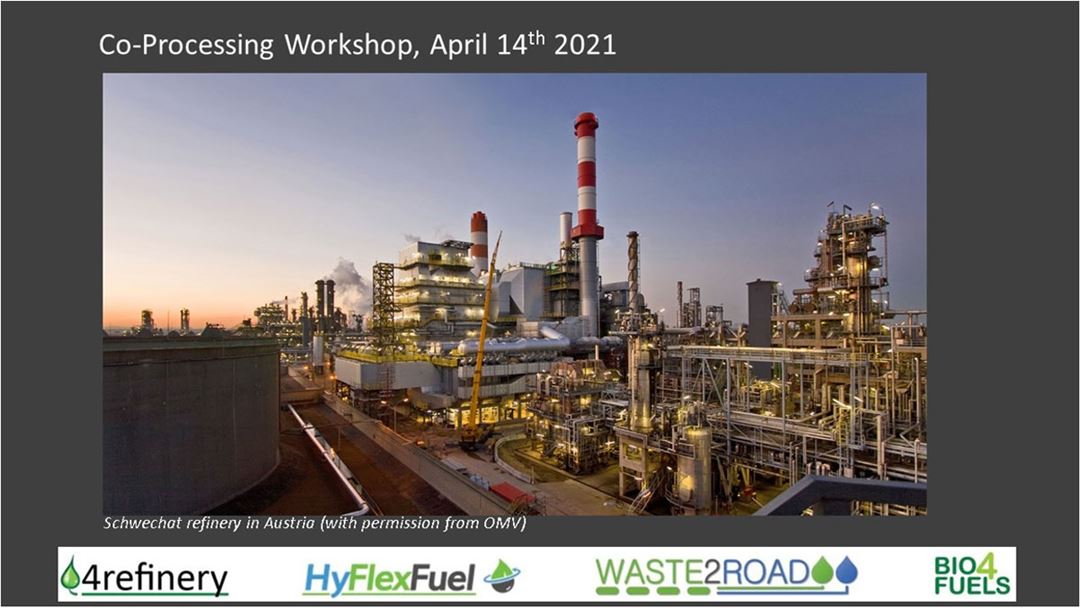 As a route to scaling up the production of Advanced Biofuels, this is a topic of increasing interest. A virtual workshop on Co-Processing has been arranged on April 14th 2021, inviting speakers from industry as well as academia. The aim was to highlight the activities within co-processing from an industry perspective and identify some of the challenges. The workshop has gained a great interest with more than 200 participants. Presentations from the workshop are available here.