News and Events
January 2021: 36 month progress meeting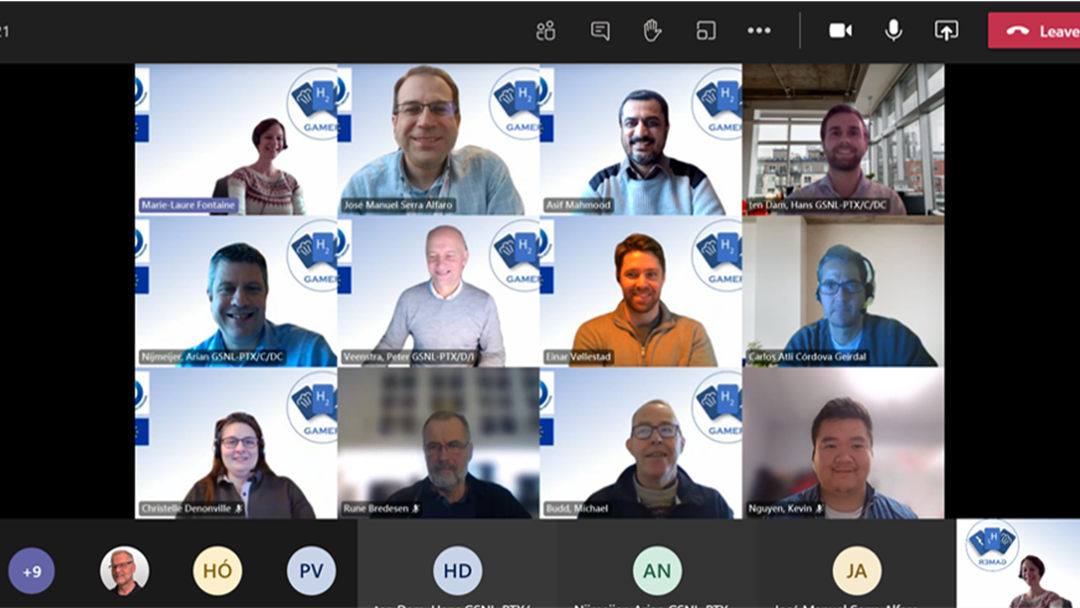 The M36 progress meeting was hold digitally on January 15th, 2021. Focus was on reviewing the latest results obtained in GAMER and on planning the last year of work to achieve our objectives: complete the construction and operate our low cost 10 kW electrolyser system delivering at least 30 bar output of dry H2.
GAMER 10kW Pilot installed at CSIC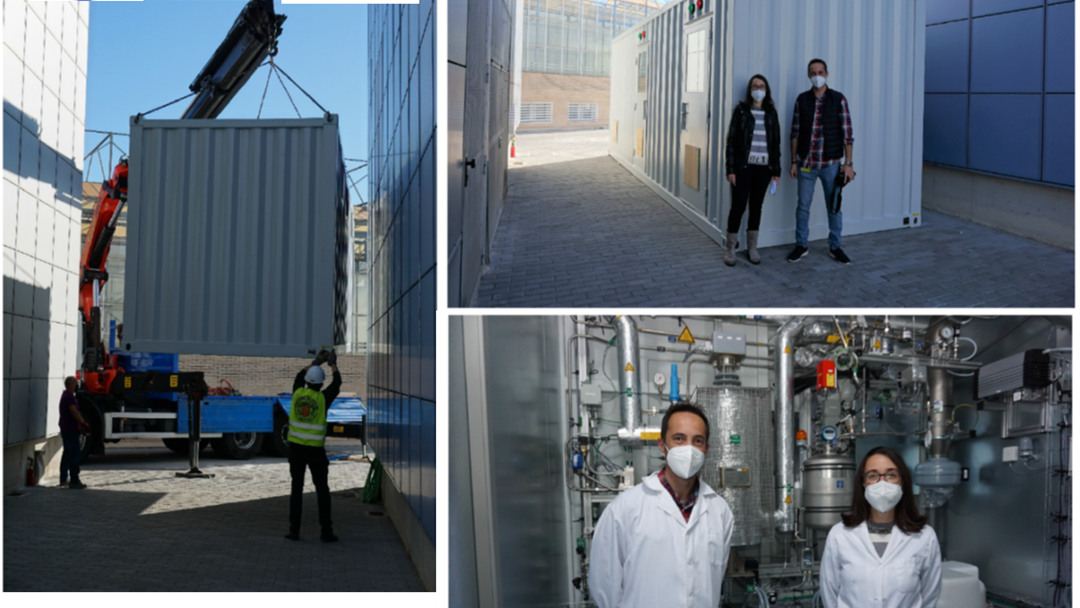 It is with a great pleasure that the GAMER 10kW pilot arrived at CSIC at the end of January 2021. We expect the testing to start soon.
GAMER is present at FCH_JU review days in Brussels on November 19-20th.
GAMER is nominated to the competition for the best success story at the FCH_JU awards 2019."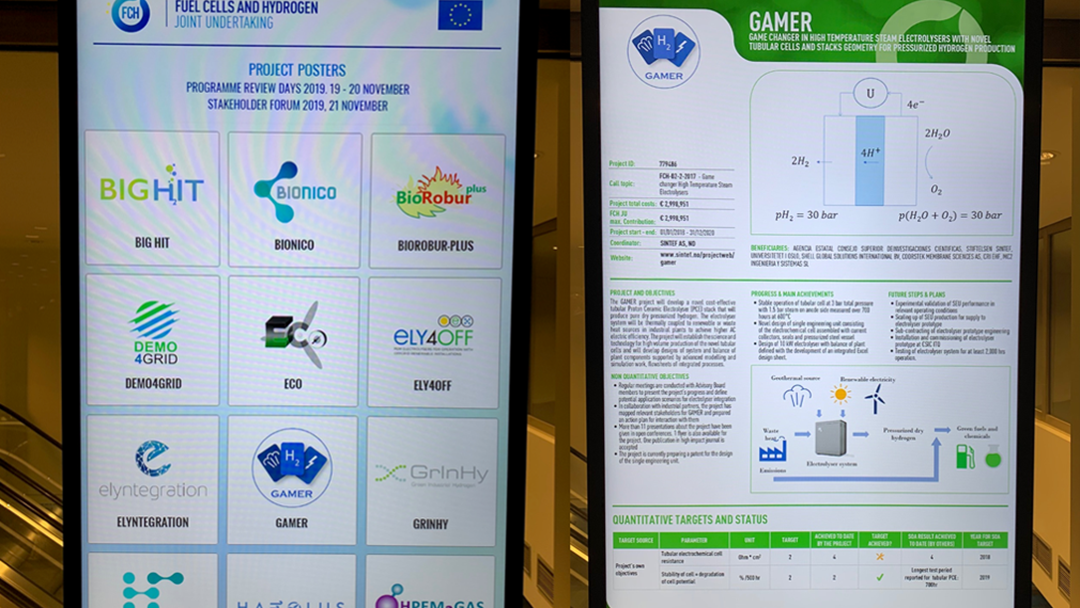 GAMER will present in ICCMR-14 International conference on catalysis in membrane reactor in Eindhoven, The Netherlands on July 8th-11th.
GAMER is pleased about its contribution to the publication of the article in NATURE Materials in collaboration with ELECTRA project.
https://www.nature.com/articles/s41563-019-0388-2
The Mid-term Progress meeting M18 was hold by Shell Global Solutions International BV in Amsterdam on May 7 - 9th 2019. On the program, an internal exploitation workshop, a visit of CoorsTek facility in Uden, a visit of Shell Global Solutions International BV facilities and the 3rd Progress face-to-face meeting.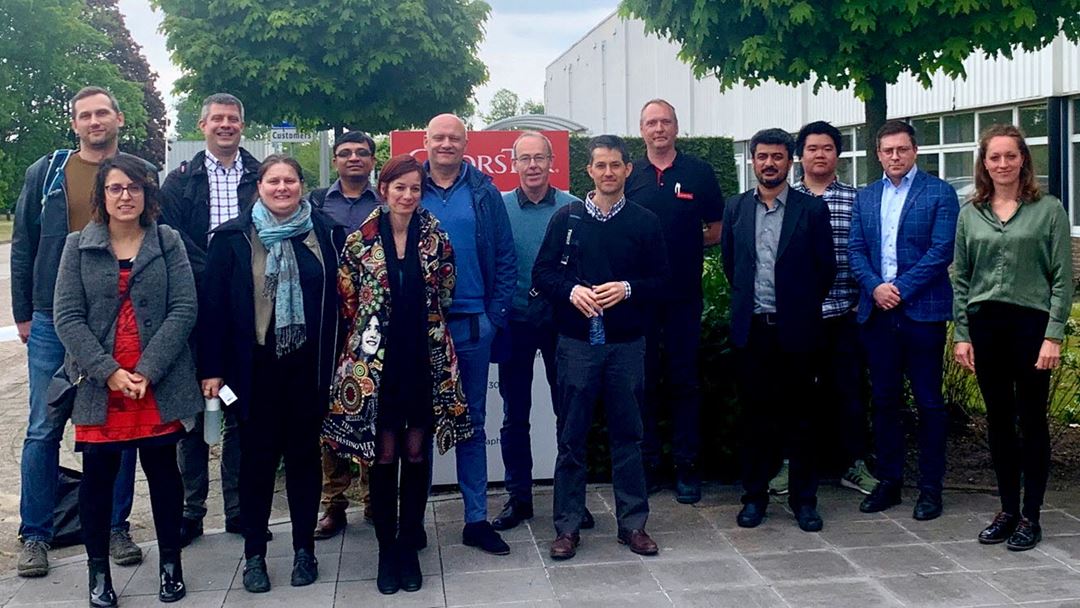 The 2nd Progress face-to-face meeting took place in Carbon Recycling International's HQ in Reykjavik, Iceland last November 22nd-23rd. During the proceedings, participants visited the George Olah Renewable Methanol Plant, the world's first facility to produce renewable liquid fuel from CO2.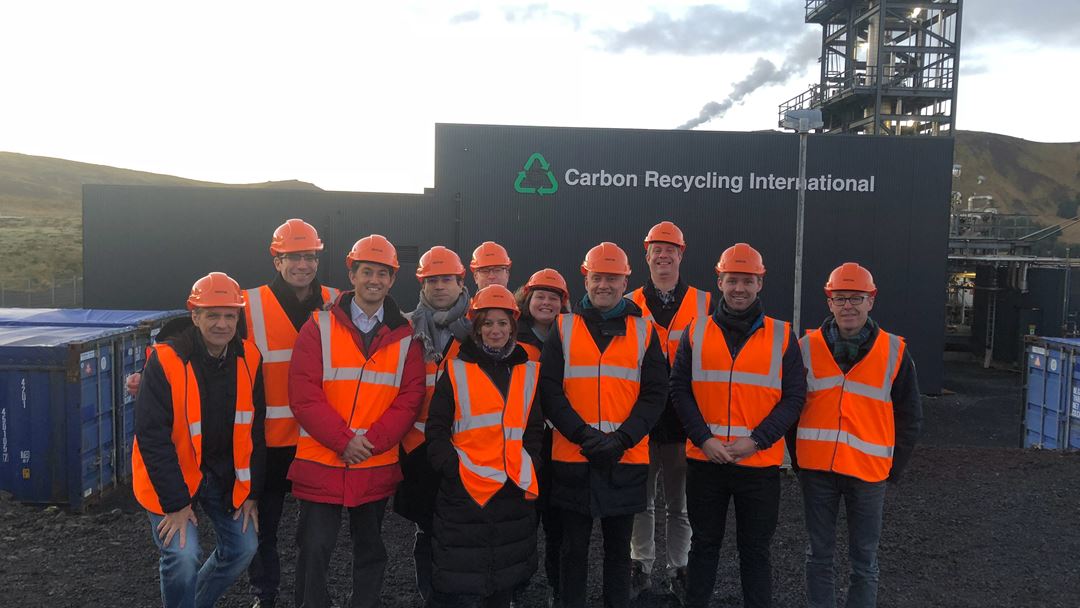 GAMER HAZOP meeting was hold at the Agencia Estatal Consejo Superior de Investigaciones Cientificas in Valencia, Spain on September 6-7th, 2018.
The 1st progress face-to-face meeting was held at the University of Oslo , Norway on June 5-6th, 2018.
The kick-off meeting of the GAMER project was held at SINTEF in Oslo, Norway on January 30-31st, 2018.
The main aim of the meeting was to align the partners' first activities and to kick-start the project. All the consortium partners, as well as a representative from FCH-JU and advisory board members, were present in the meeting.