24th month meeting
Our 4th plenary meeting was held in Verviers, Belgium, hosted by 3B Fibre glass.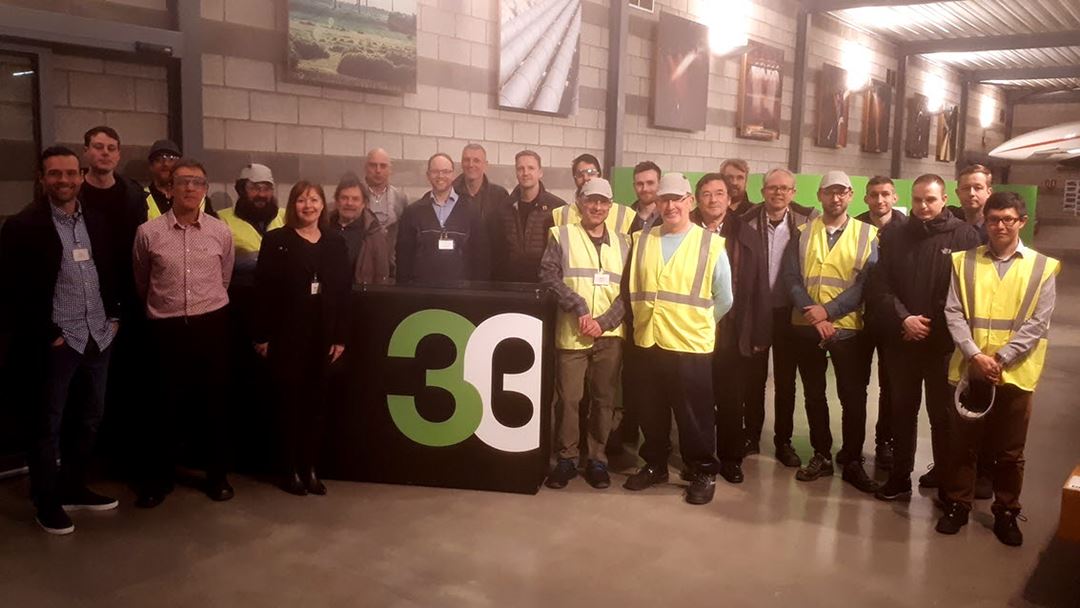 As we are midterm in the project, the partners are eager to continue developing the new damage tolerant and damage predictable materials we will deliver in the project. We are in a transition phase from materials development to demonstration through structural testing, and important discussions and decisions regarding which development materials to scale up and use for demonstration were made. Following the first days technical program, a trip was made to 3B's factory in Battice. There we had a tour, with prior thorough introduction to the production of glass fibre.
3B-the fibreglass company is a leading developer and supplier of glass fibre products for the reinforcement of thermoplastic and thermoset polymers (dry-used chopped strand, wet-used chopped strand, direct roving, continuous filament mat, chopped strand mat, choppable roving). The main applications for these products are in automotive, wind and performance composites. 3B employs 1000 people in its 3 plants (Belgium, India, Norway), among which approximately 500 in Belgium. 3B's R&D centre working on material development for the DACOMAT project.
In addition to administrative routines, communication and dissemination, preparations for one of the two workshops the project will organize were on the agenda.
The last day was concluded with a discussion about the content of the guidelines for the use of the material to be developed. Our partner DNV-GL will lead the development of the guidelines.