Webinar: WASTE2ROAD at NoWaste, 20th May 2021
A new project, MANAGEWASTE, has been funded by the Research Council of Norway who provides Supplementary Funding for Norwegian Participants in Horizon 2020 Projects.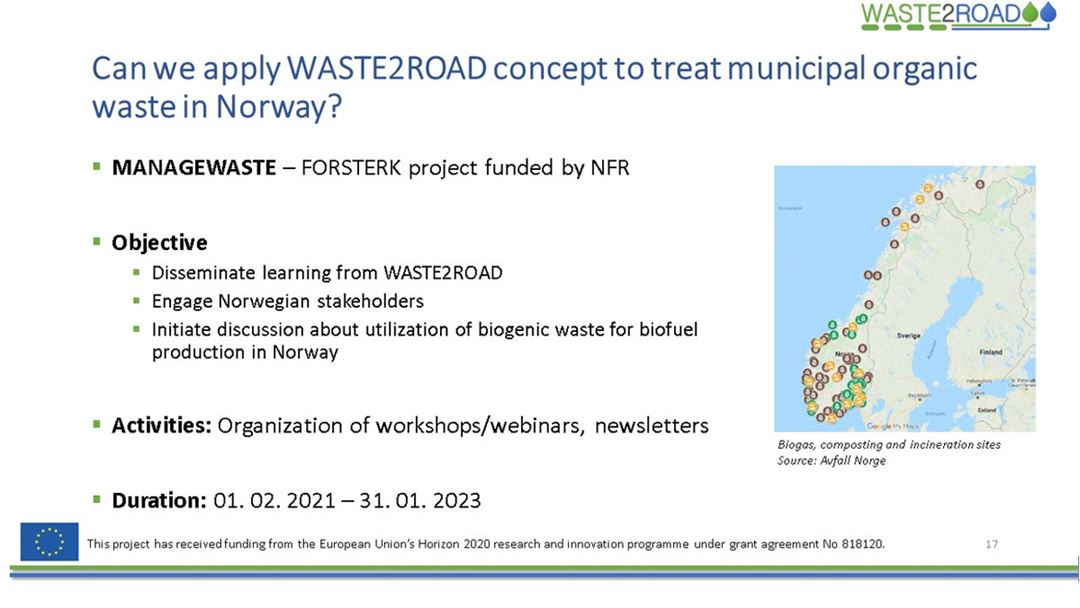 The purpose of this supplementary funding is to increase the impact of Norway's participation in Horizon 2020 projects. MANAGEWASTE project started in February 2021 and will run for 2-years. The partners are SINTEF and the Waste Management Agency (REG) from the City of Oslo. The aim of the project is to increase impact of WASTE2ROAD in Norway through a number of dissemination activities and to engage with Norwegian stakeholders along the biofuel value chain. The first dissemination activity was a presentation of WASTE2ROAD at a webinar arranged by a Norwegian organization NoWaste! with focus on circular economy. The webinar was held on May 20th, 2021.