Advisory Board & WASTE2ROAD Workshop
WASTE2ROAD has recently established an Advisory Board (AB) and we are happy to welcome SUEZ, Lesaffre, Centre Technique du Papier (CTP) and Equinor as the members. The first meeting of the AB members and the project partners was held on December 16th 2020.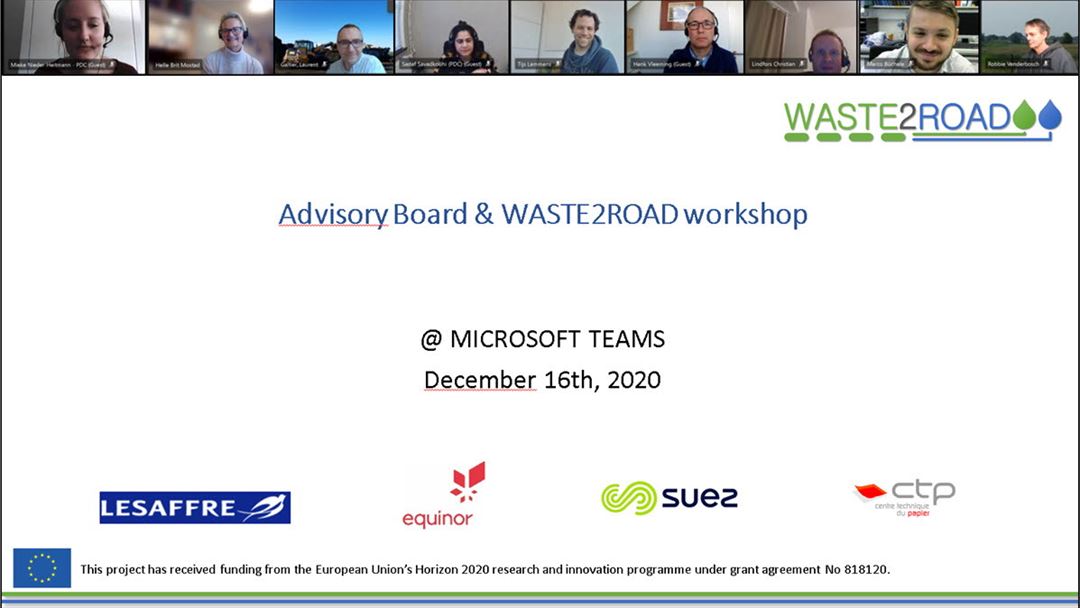 The aim of the meeting was to introduce the project and learn from the AB members about their interests and perspectives with respect to valorization of waste to biofuels. The meeting was very informative, and the participants agreed to a have a follow-up meeting soon to continue the discussions.