DiscoveREEs - digital citizen lab
Do you know what your smartphone is made of? Have you ever thought about what happens when you throw it? And what about bigger items, like electrical cars?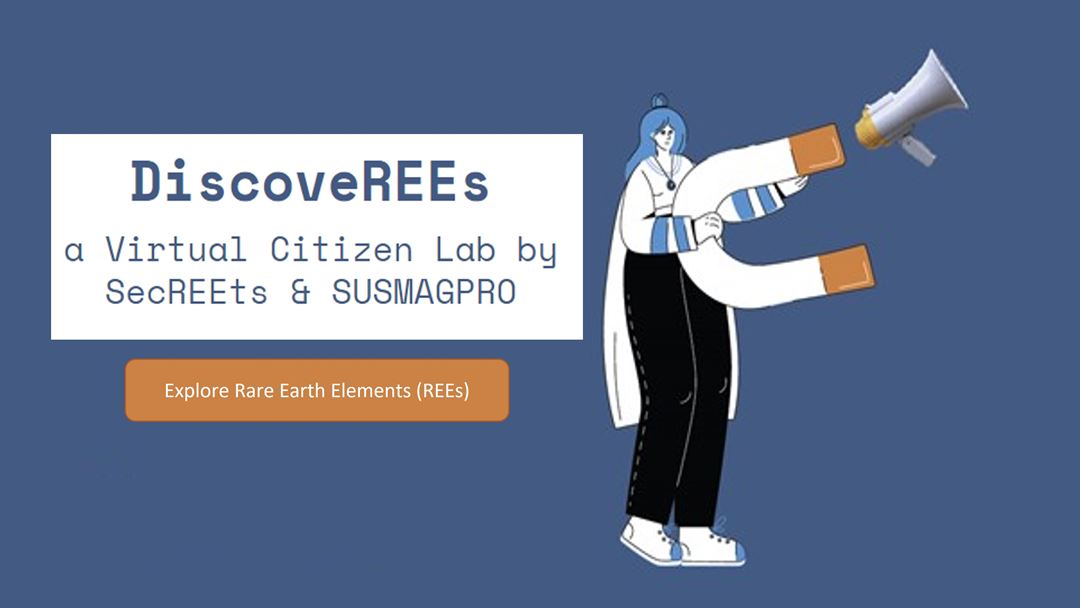 DiscoveREEs, a short online experience which will answer all of these questions!
In collaboration with the Horizon 2020 project SUSMAGPRO, we are launching this online tool to help learn more about Rare Earth Elements and why they are so important in our modern lives.
What is a DiscoveREEs?
In SecREEts, our partner Prospex Institute is organising regular workshops with local communities around the pilot sites of SecREEts, to help build trust between our industry partners and their neighbours. These workshops are called Citizen Labs, they are a space where members of the local community can get to learn about rare earths, the SecREEts project and the activities taking place nearby and to voice concerns or flag opportunities.
However, in discussions with other projects and EU-funded initiatives working on critical raw materials, we realized that the question is not just local but European: most people in Europe do not know about rare earths and why they are an essential part of their daily lives.
This is where the idea came from: what about making the Citizen Labs a virtual, online experience? This is how DiscoveREEs came to be: we created this platform as a tool to help raise awareness of rare earths for anyone who is wondering what their smartphone is made of!
Curious about what rare earths are? Then dive into DiscoveREEs and spread the word!