P4Planet and Cognitive Plant projects joint workshop (21st February 2023, Brussels)
COGNITWIN co-organized a cluster event with the A.SPIRE Community and 5 other cognitive plant projects COGNIPLANT, CAPRI, INEVITABLE , FACTLOG and HyperCOG funded under the EU call DT-SPIRE-06-2019 Digital technologies for improved performance in cognitive production plants.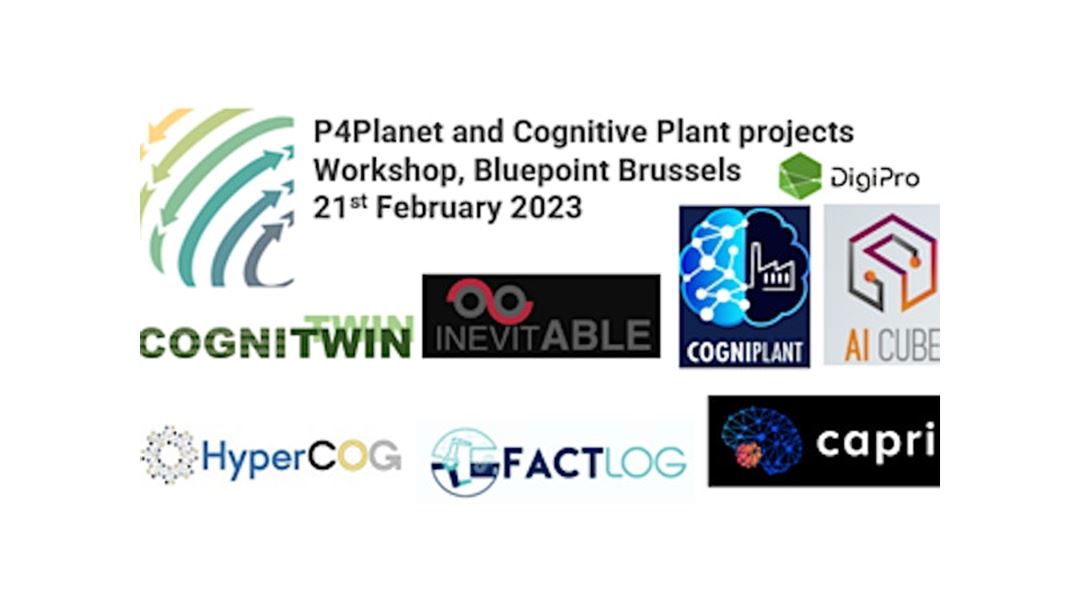 AI Cube project as well as representatives of A.SPIRE P4Planet working groups also made presentations. The event took place on 21st February 2023 in Brussels and provided further input for the A.SPIRE Community Day on 22nd February at the same location in Brussels. Since all the projects are in their final phase, it was a good opportunity for them to share their key results with the A.SPIRE Community and each other for impact on A.SPIRE Process industry best practices and future innovation areas and challenges.
Arne Berre/SINTEF, Lars Klemet Jakobsson/ELKEM and Perin Unal/Teknopar made presentations about the COGNITWIN project. Akhilesh Srivastava also represented COGNITWIN in the workshop.