WP4 Laboratory experiments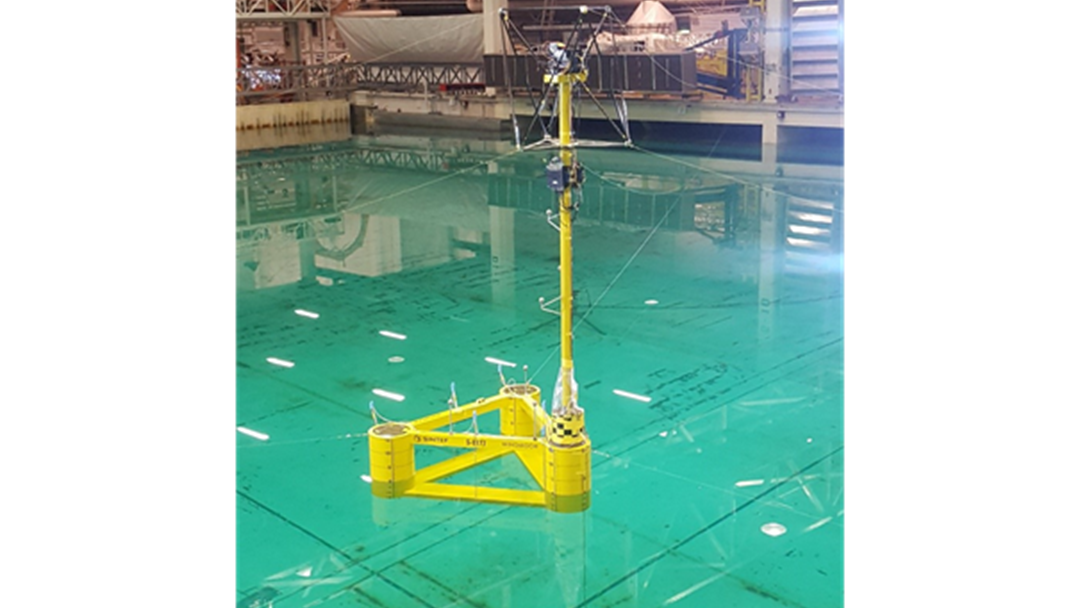 Model tests were performed with a model of the INO WINDMOOR 12 MW floating wind turbine in in March 2020 in the Ocean Basin at SINTEF Ocean. The tests were done at a scale of 1:40. Real-Time Hybrid Model testing was used for the modelling of the wind turbine rotor and aerodynamic loads.
The model tests generated a large and consistent dataset of results that are used to study
1) the low-frequency response by use of regular, bi-chromatic and irregular waves,
2) the coupling between the aerodynamic and the hydrodynamic loads, and
3) the experimental and statistical uncertainty by repetition tests as well as seed variations.
The first objective is further analysed in WP2. The coupling between the aerodynamic and hydrodynamic loads was further discussed and presented at OMAE 2021 (REF). The last objective is work under progress.
WP4 Manager, Research Manager Maxime Thys.