About the project
The Voice Crew Interaction (VOICI) project under Clean Sky 2 has aimed to develop an intelligent "natural crew assistant" in a cockpit environment.
The project ran 24 months, ending February 2020. Project partners were SINTEF (Norway, R&D institute, coordinator), sensiBel (Norway, SME), Multitel (Belgium, R&D institute), Acapela (Belgium, SME). Thales (France, Clean Sky 2 partner) has been Topic Manager.
The project is part of the "extended cockpit" work package under Clean Sky 2's "Systems" technology demonstration. By reducing crew workload VOICI contributes to optimization of operations; flight safety, crew awareness, better maintenance, reduced cost of operations and generally higher efficiency and lower stress.
The main goal has been to provide a proof-of-concept demonstrator at TRL 3 (*). This includes speech capture, speech recognition and interpretation/dialog, and speech synthesis for dialog with the crew. Important challenges are robustness against a noisy environment, high speech recognition rate and robust interpretation of requests.
(*) Technology Readiness Level 3, i.e. experimental proof of concept.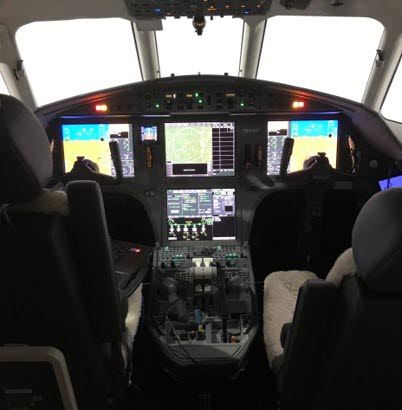 Results
By the project end the main goal has been achieved - providing proof of concept demonstration of the crew assistant for use cases selected by the Topic Manager. The project has contributed to innovation and job creation by improving component technologies, demonstrating the concept and establishing new cooperation within the consortium and with the Topic Manager.