Mona J. Mølnvik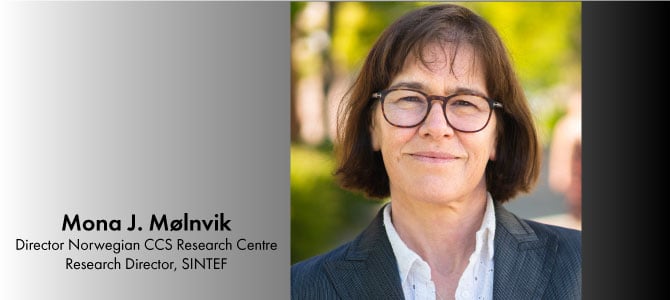 Mona Jacobsen Mølnvik
Director Norwegian CCS Research Centre
Research director at SINTEF
Mølnvik is Research Director and executive vice president for Gas technology, in SINTEF Energy Research, heading a department of 65 researchers, and Director of the Norwegian CCS Research Centre, NCCS, a 600 MNOK centre of excellence funded by the Research Council of Norway and a strong industry cluster under the FME scheme.
Mølnvik has worked with SINTEF since 1997 and holds a doctoral degree in Mechanical Engineering from NTNU.
She has for more than two decades contributed to the development of the CCS area, though building CCS strategies and a strategic portfolio of projects, including EU-, research infrastructure- and large, multi-client projects in Norway.
Mølnvik is a Board member in UKCCSRC, CCUS Norge, the Petroleum centre LowEmission, FME HighEFF, and FME HYDROGENi.