Testing the waters with the CatchScanner
R-Control researchers recently went out to sea with the seine fishing vessel "Fortuna" and its crew, during the period May 21st to June 3rd, 2022.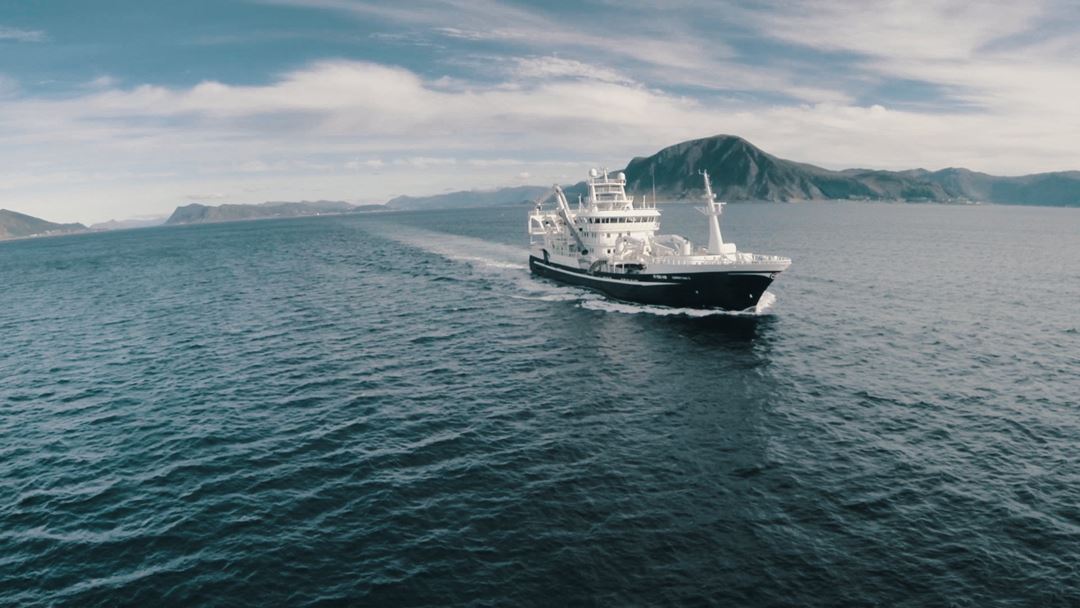 During 2020, the Fortuna had been repurposed for pumping their captures inside, together with the opportunity for live catches. Vessels that pump in their catches have large challenges related to estimating how large their haul is. Some must count the number of pumps, while others must take the fish into a tank first, before sending the fish to the factory. Since these methods cause large uncertainties, the Fortuna crew had a strong wish to fit a scanner in their ship to automatically estimate their catches, in a secure and effective way such that the fishers could skip this whole ordeal. The CatchScanner is a potential solution to this, developed in the R-Control project, and this is what was tested during Fortunas recent trip.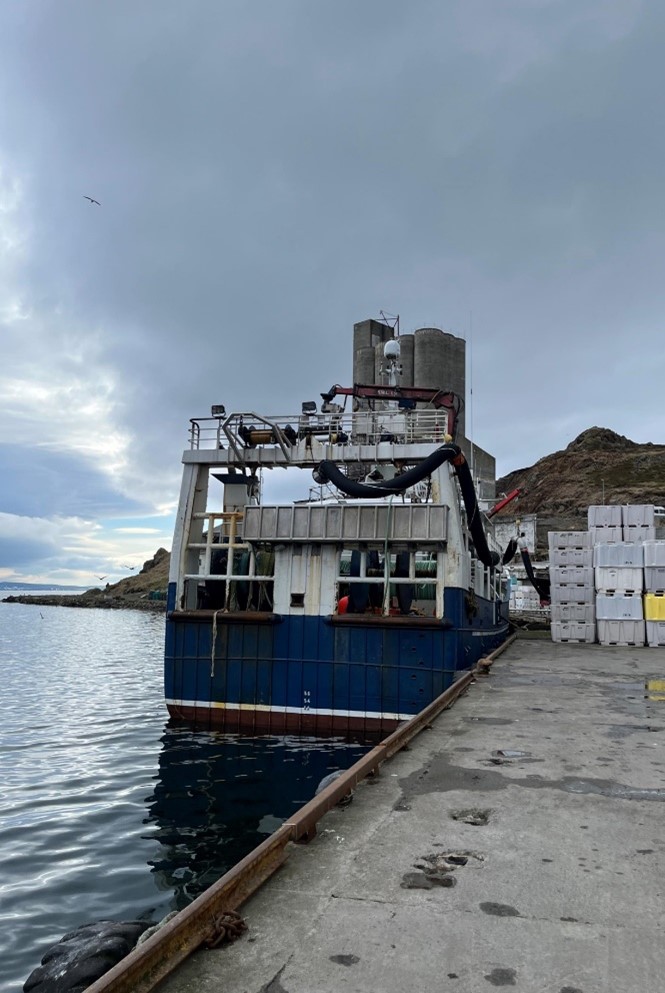 The seine fishing vessel Fortuna ready for action!
The CatchScanner is currently a prototype made with the purpose of learning various fish species, mainly cod, saithe and haddock, to be able to estimate these species and their weight in a real fishery. In this picture, you can see the scanner installed in the factory, where every fish was placed under while it snapped photos (15-20 pictures per second). Kornelia Sand (figure 3) is a trainee aboard Fortuna, and as you can see, she is very content with her occupation!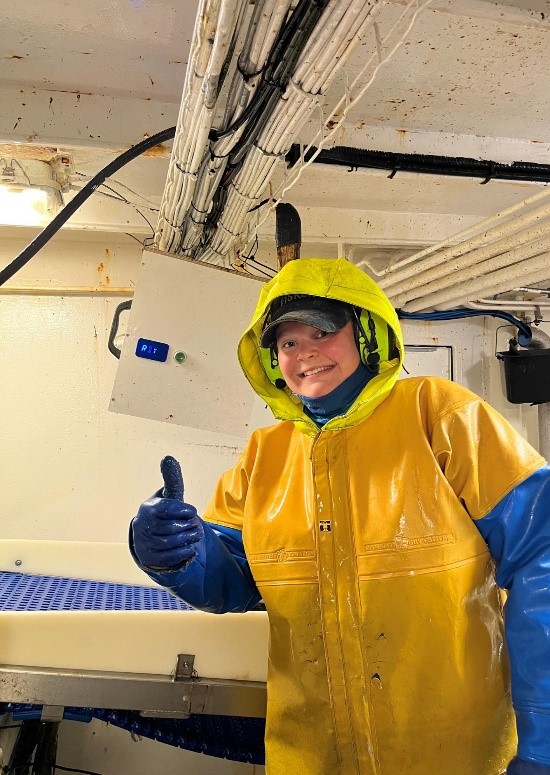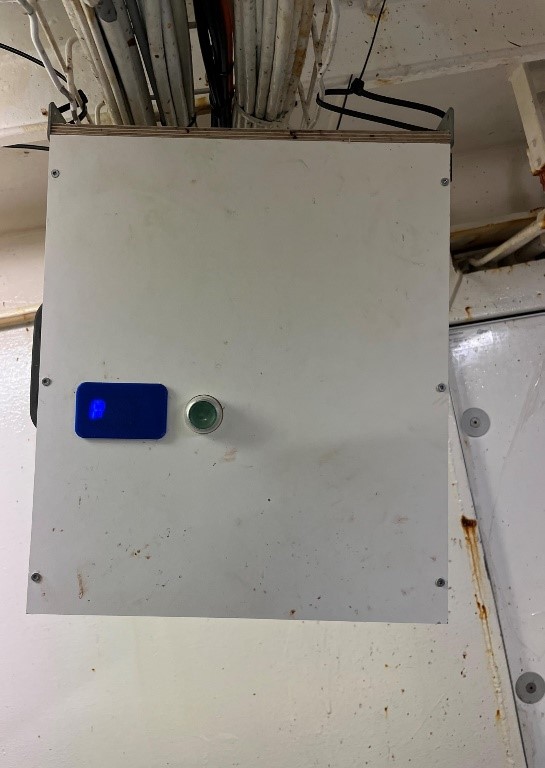 Kornelia Sand (pictured left) and the CatchScanner (pictured right), both happily placed at their stations.
The prototype was not built-in, and therefore easily exposed to the environment. It was thus necessary to take it into the drying room after every fishing effort. The tests with the CatchScanner onboard Fortuna were a great success, as it worked exactly as planned by estimating the hauls fish species and their weight. The scanner could then calculate the total number of fish from each species, and their total weight.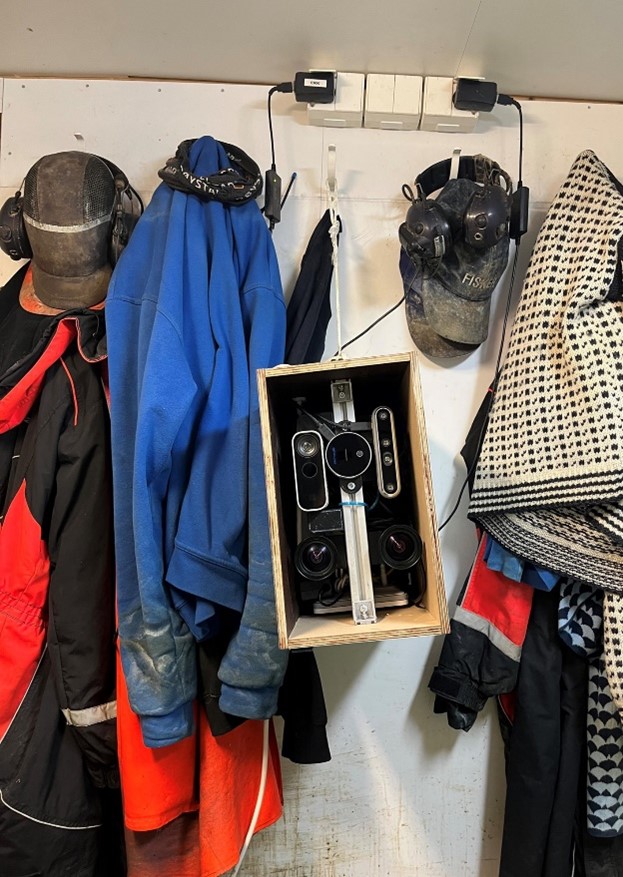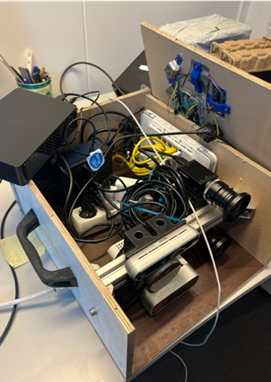 As the prototype CatchScanner was not fully built-in, it needed breaks to dry off after being exposed to the conditions at sea.
It was not all sunshine and rainbows, however. At times seine fishing can be challenging. Two and a half days were used at land in Honningsvåg due to a fishing net being destroyed, and the secondary one heavily damaged.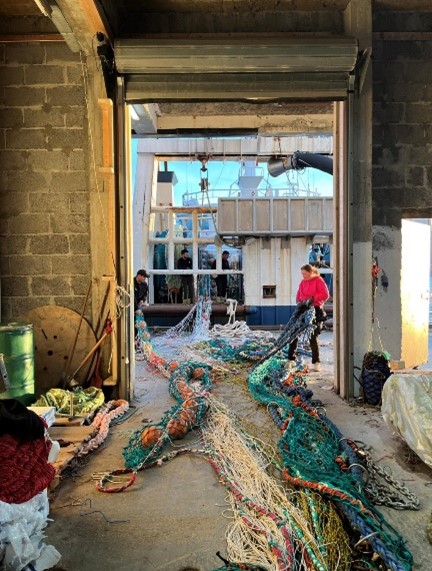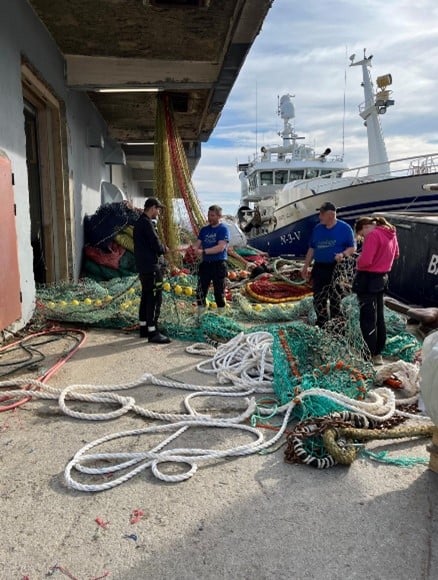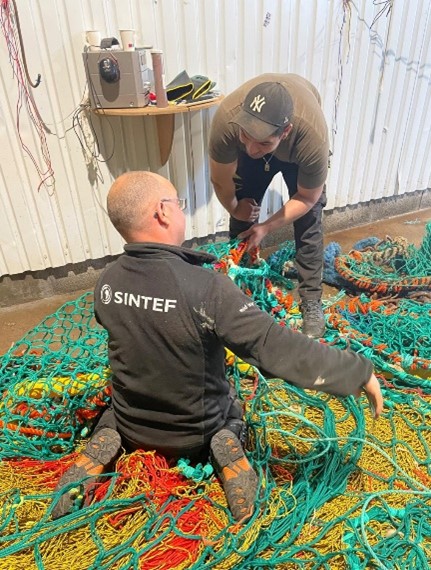 A pitstop at Honningsvåg.
The weather was impeccable during the fishing and tests, and the fishing activity picked up towards the end. In conclusion, a great result for fishers and researchers alike, and for the CatchScanner technology too of course!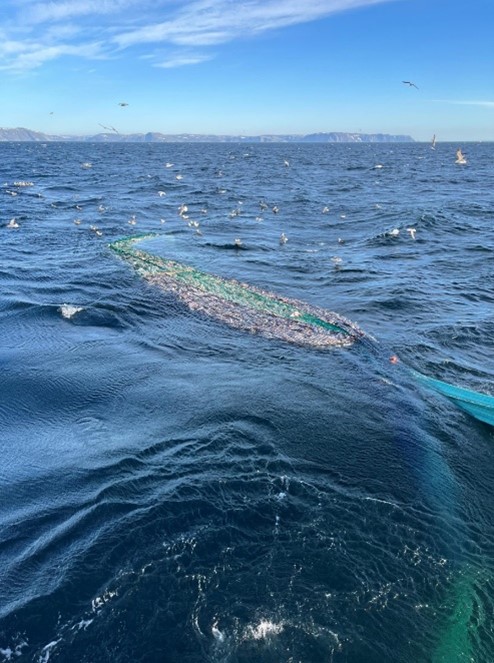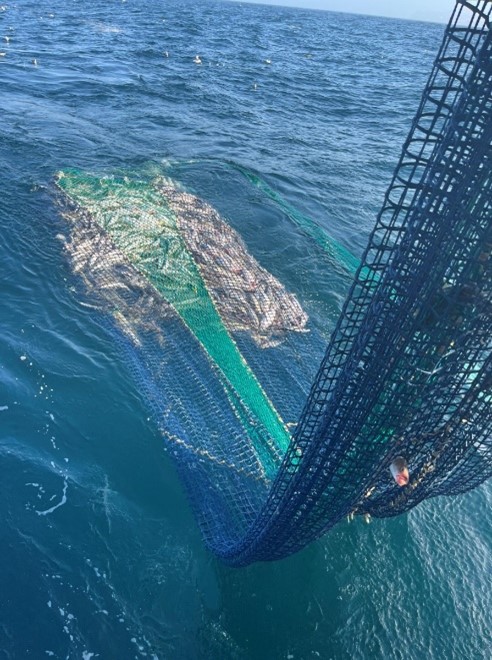 Great times aboard Fortuna; great weather, and great fishing!


Blog post written by Jørgen Vollstad and Kristian Fjeld of SINTEF Ocean.

Pictures by Jørgen Vollstad of SINTEF Ocean.