Thermosense XLIII electronic conference 12-16th April, 2021
VTT presented results of laboratory examinations made in the DIY4U project in SPIE Thermosense XLIII electronic conference in 12th-16th April 2021.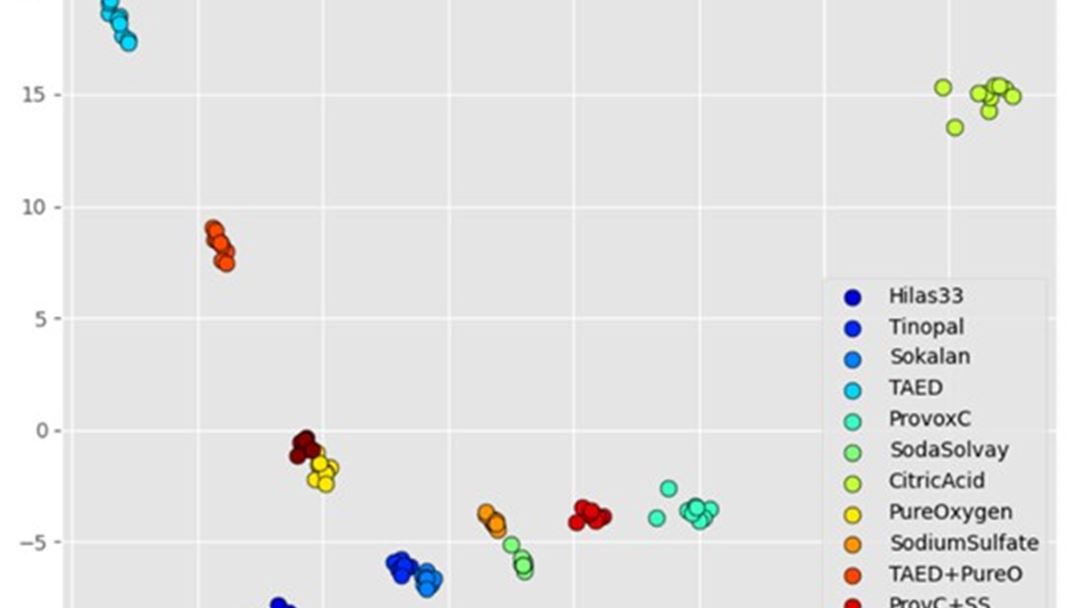 Title of the on-demand video presentation was "Examining short-wavelength infrared hyperspectral imaging for do-it-yourself-for-you laundry detergent powder fablab quality control." The Do-it-yourself-for-you (DIY4U) fablabs, autonomous mini factories responding to customer specific needs, require advanced cost efficient measurement systems for validating quality of end product. An example of end product is laundry detergent powder. The customer chooses raw materials with preferences related to for example odor, health and environmental aspects. Thus, the raw materials vary in each mixture. Operational risks include customized laundry detergent powder product missing a desired compound. To mitigate this risk, verification of each raw material existence in the mixture is essential. Optical methods researched in the DIY4U project can offer a tool for measuring and testing the existence of all desired compounds.
The presentation was made by Siikanen Sami (VTT).