About
Compareit addresses the topic "Societal perspectives, governance and markets" and will shed light on stakeholder perceptions of challenges, opportunities and synergies related to the increased use of new concepts for aquaculture production systems in Norway, focusing on land-based, floating closed, semi-closed and exposed systems.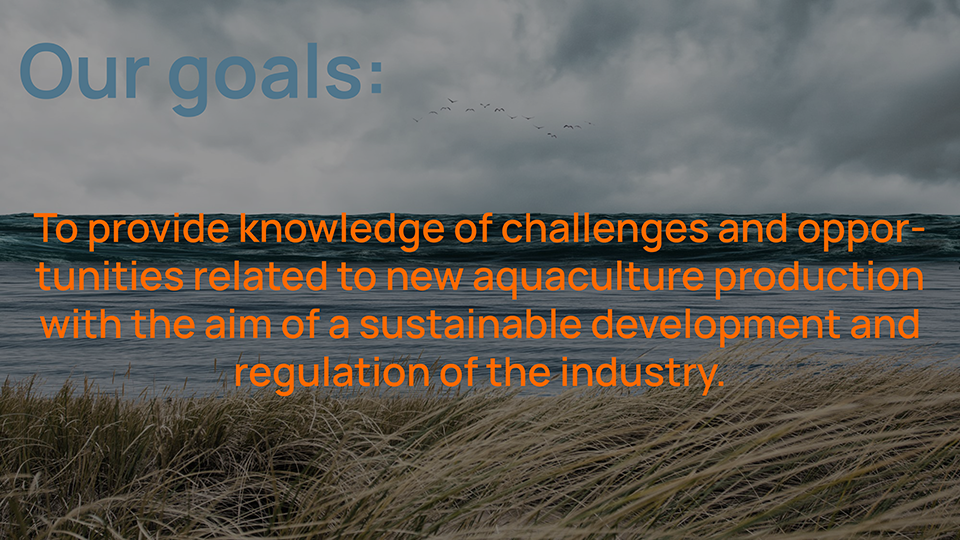 Applying a comparative perspective across the whole value chain, Compareit assesses, in collaboration with industry partners representing all these systems, how these can be regulated and located to ensure a sustainable development of the industry while safeguarding other potential competing interests - in addition to gaining wide acceptance in society. As a Collaborative project to meet societal and industry-related challenges, the project employs an industry perspective and will be conducted in close collaboration with key actors and stakeholders from the aquaculture industry, as partners and in an established stakeholder steering committee. An international advisory board will provide additional expertise to the research activities.
The following secondary objectives support and reinforce the primary objective:
Provide knowledge of regulatory and spatial needs related to the diversification of aquaculture production systems based on industry actor and stakeholder perceptions;
Generate a reliable and user-friendly methodology for comparing the potentials of different production systems from socio-political and economic perspectives;
Explore how different future scenarios can affect regulatory processes at different levels of analysis and what adaptation avenues are available to alleviate pressures;
Explore the value chain structures arising from the new production systems including the main flows of material, money and information; and behaviours and interdependencies of the main actors and stakeholders;
Create increased understanding of the consumers' willingness to pay for private vs. public certification schemes of different production systems; and
Ensure an integrated transdisciplinary project, where industry actors, stakeholders and researchers coproduce new knowledge that ensure more reliable and legitimized policy action.