Terje Aasland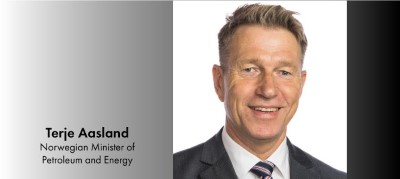 Terje Aasland
Norwegian Minister of Petroleum and Energy
Terje Aasland was born on 15th February 1965 and grew up in Skien, Norway.
He was appointed Minister of Petroleum and Energy for the Labour Party in Prime Minister Jonas Gahr Støre's government on 7th March 2022. He has been elected to the Parliament for the Labour Party from Telemark county since 2005 where he has been member and leader of the parliament's Standing Committee on Energy and the Environment and the parliament's Standing Committee on Business and Industry.
Aasland is a certified powerline worker (1986) and worked in several power companies in the Telemark region before being elected to the Norwegian parliament in 2005.
His political background include positions as a city council member in Skien for the Labour Party, leader of the Labour Party in Telemark and central board member of the Labour Party since 2011.