Jannicke Gerner Bjerkås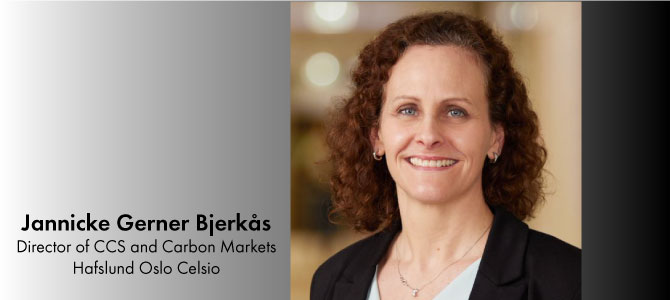 Jannicke Gerner Bjerkås
Director of CCS and Carbon Markets, Hafslund Oslo Celsio
Jannicke Gerner Bjerkås is the director of CCS and carbon markets at Hafslund Oslo Celsio, Oslo's district heating company. She was head of Celsio's full-scale CCS project on waste-to-energy in Oslo from 2018 until construction start in autumn 2022. She is now head of commercial development of CCS, and is a member of the CCS project's steering committee.
Jannicke has expertise in developing CO2 capture and climate technology, as well as energy recovery, recycling, and biological treatment of organic waste, and has extensive management experience as head of HR and communication and chief of staff.
She is a former air force officer with four years of education from the Royal Norwegian Air Force Academy, and 10 years of military service. She has also completed studies in market economics and has a Master of Management from BI Norwegian Business School.