How to join the Conference
How to attend the conference
Missing your link?
If you are registered, but have not received a link to the TCCS-11 OnAIR conference portal – please check your spam filter and look for emails sent from email address "TCCS-11" and/ or contact us by e-mail:
Logging in
If you are registered for the conference, you will receive a link and login information to OnAir (our virtual conference portal) by email a couple of days before the conference. We recommend that you log in and set up your profile as early as possible and in good time before the conference starts. Feel free to upload a picture of yourself.
Once logged in, you will find a short introductory video that shows the portal's possibilities and functionality.
The OnAIR conference portal
After logging in and setting up your profile, you will see the main page where you will find the program, the poster gallery and the "meeting hub".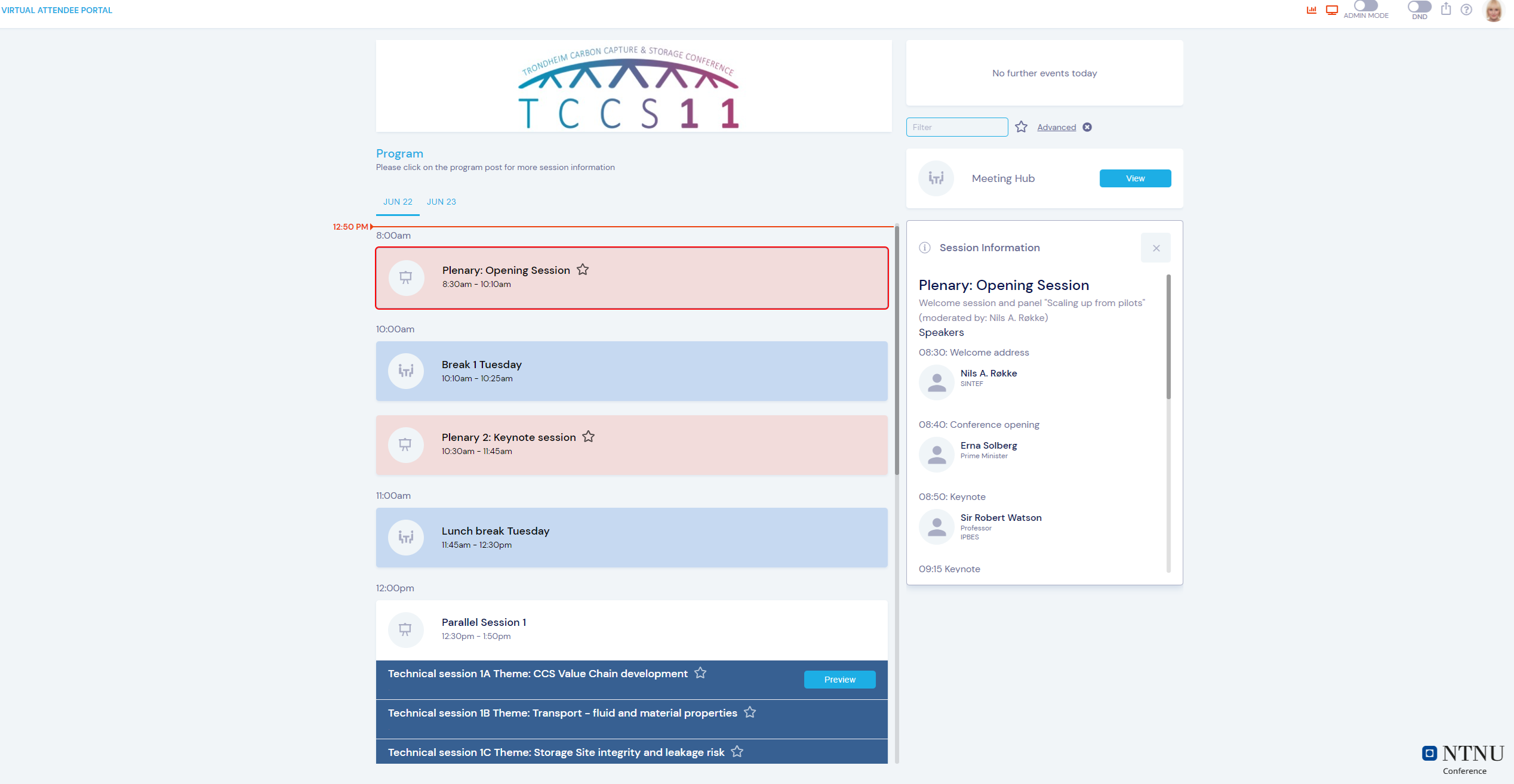 The Program
The program is on the left side and this makes up the largest part of the screen. The program is designed as a timeline with the first activities at the top and the last activities at the bottom. A red line marks the time you are at and it will move down in the program as time goes on.
The elements of the program have three interactive features. You can click on the "Join" buttons to attend the session, you can click on the item itself to get more information about the session, or you can click on the star to add it as favorite.
Inside the session
In the session you will find the video stream on the left and on the right you will find other tools. You have a clock that shows the remaining time of the session. under session information is the session description.
Meeting hub
In the "Meeting hub" you can make contacts with other participants, chat and have one-on-one meetings.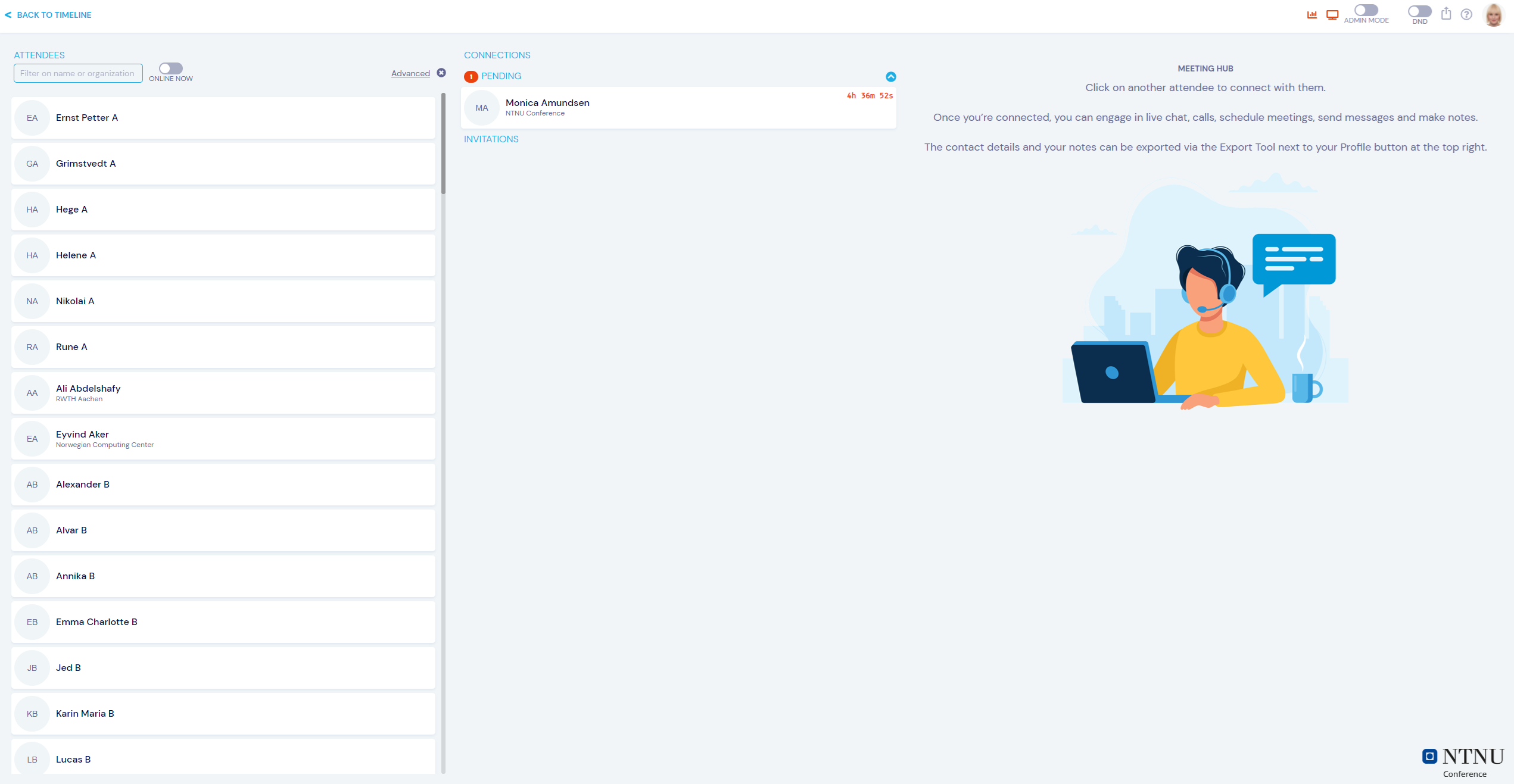 You can download the contacts you link in the "Meeting hub" by clicking on the export icon at the top right of the screen. To return to the conference program, click "return to timeline" at the top left of the screen.
Help
If you have technical problems with the portal during the conference, you can try our live support. You will find it as an orange symbol at the top right of the screen.