The importance of adapting to changing conditions
NCCS is a dynamic and flexible centre with an ambitious vision. We have adapted to the changing CCS world around us and the organization of the scientific activities has been adapted accordingly.
Norway's dedication to CCS research over the last four decades has been crucial, yet the NCCS proposal was developed at a time when CCS policy and political support was at an all-time low. The stability of research such as the FME platforms has helped maintain efforts in CCS and has been key in communicating the need and value of Longship. Many of the scientific results have been and will be implemented in the planning, development, and deployment of Longship and other demonstration projects.
The current research in NCCS is targeted so that the next phases of CCS in Norway and Europe are achieved in a cost-efficient, safe way, and that we spread our knowledge, broadly communicate the results, and reach out to other industries in need of CCS. R&D will continue to be necessary to improve all aspects of the CCS chain, stepwise and radically, and everything in between.
High relevance to industry
NCCS' significance and relevance for the business sector has only strengthened. Norway's ambitions to build the first open-access industrial CCS project are underway and interest in CCS is at an all-time high. While a clear business model for CCS is still lacking, the potential for CCS and technology vendors for CCS is increasing.
NCCS has developed and updated roadmaps so that researchers, vendors, and industry can work together to plan the research and point at potential spin-offs and commercialization opportunities in the various research tasks.
The scientific tasks have been assessed and reviewed yearly with industry partners playing a key role in decisions. NCCS has used this method to regularly evaluate the R&D profile to maintain research competitiveness, and to align with the CCS world by taking the learnings and needs from large-scale and demonstration projects and adapting the R&D direction accordingly.
Deployment cases
To help structure and align its research and to support the ambition to overcome critical research barriers, NCCS has outlined three deployment cases (DCs). The NCCS Deployment Cases (DC) are:
DC2025 - CCS for Norwegian Industry is similar to the Norwegian Full-scale Project and includes CO2 capture from industry sources and transport with ship to ensure a flexible solution for CO2 storage on the Norwegian Continental Shelf (NCS). One storage site in offshore aquifers is anticipated, with a capacity of 1-1.5 Mt/year in 2025.
DC2030 - Unfolding CCS in Europe incorporates European CCS projects implemented, under construction and those planned to be in operation within 2030. It includes industry sources, power generation, natural gas processing and hydrogen production. A combination of ship and pipeline transport of CO2 to aquifers and depleted gas fields ensures flexibility. Capacity is 15-20 Mt/year.
DC2050 - Storing Europe's CO2 comprises captured CO2 from many sources in Europe and transport via a pipeline network to Norwegian storage sites in the North Sea. Several major storage sites are foreseen, some with an opportunity for EOR, with a storage capacity of ~100 Mt/year by 2050.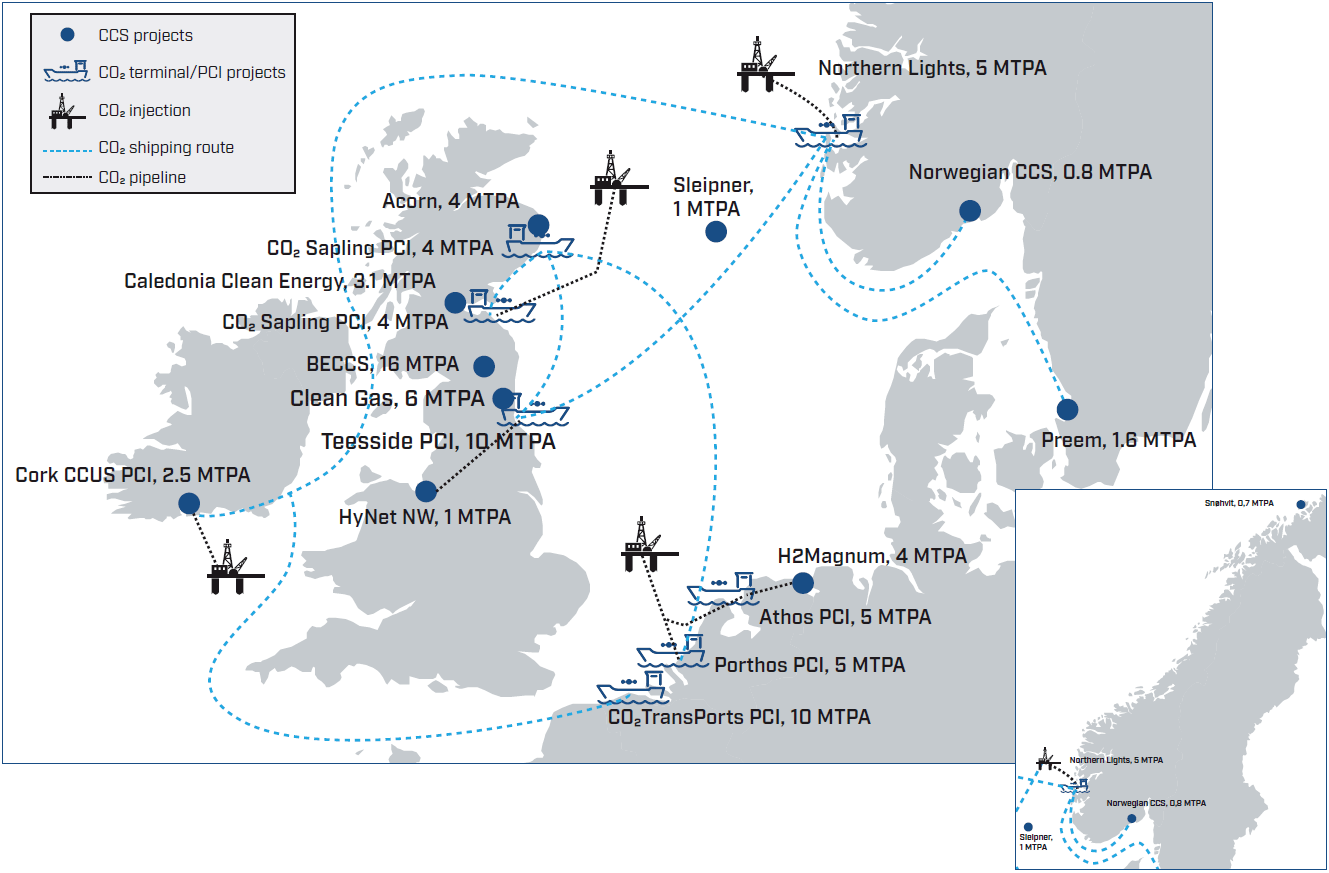 TCCS-11
Because of the Longship announcement, Norway is now under the international CCS spotlight more than ever before. In June 2021, NCCS, SINTEF and NTNU invites the world of CCS professionals, scientists and students to the 11th Trondheim CCS Conference. Known as TCCS-11, the event usually attracts more than 400 CCS experts and world-leading speakers to present, discuss and debate the very latest research successes and challenges all along the CCS value chain.
Following the success of the NCCS webinar series in October, TCCS-11 will be a fully digital event, removing barriers for people to attend from all over the world, including the biggest ever student attendance. You can find out more on the TCCS-11 website.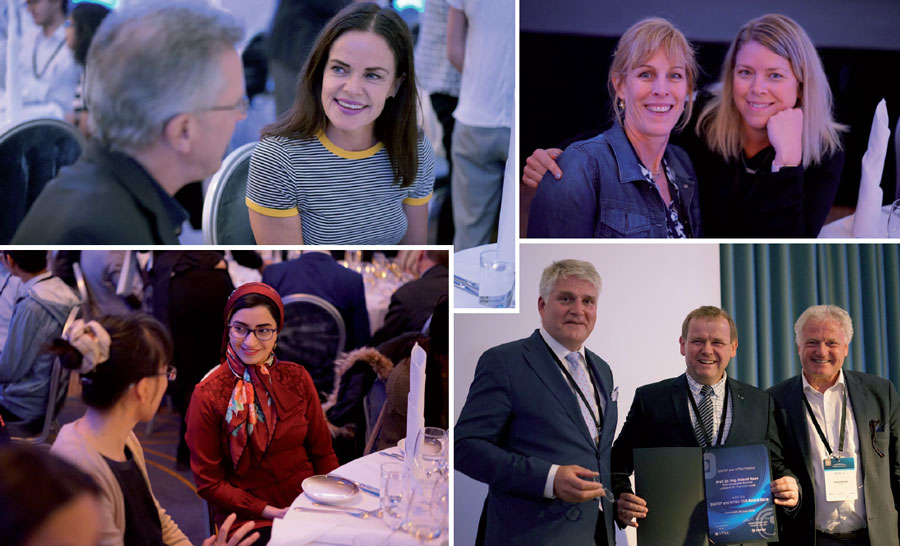 New initiatives
NCCS management also monitors initiatives that may affect the centre in the future, including:
The unfolding of EU Green Deal and Norway's Green Platform
ECCSEL infrastructure investments and applications for further development
H2020 applications, ACT projects, Horizon Europe
Potential new KSP projects in the coming years
Beyond NCCS
Knowing that CO2-neutrality by 2050 will require more than 1 billion tons/year of CO2 storage capacity in Europe, we cannot lean back and rely on the Longship project alone. We need more CO2 storage capacity, and CCS as a viable measure for other industries including metal and waste-to-energy. CCS is also crucial in carbon dioxide removal as hundreds of tons of CO2 will have to be removed from the atmosphere to reach climate neutrality by 2050.
We still have a role in increasing the understanding of the potential value of, and role of hydrogen from reformed natural gas in combination with CCS. Further, compact CCS has been raised as a potential technology for off shore CO2 emissions reductions that we cannot handle by electrification.
Full CCS deployment will not be reached by 2024, and the ambition is that NCCS will continue the operation beyond this. This will be secured by the strong industry involvement, public funding and the research partners contributions.