The North Sea as a platform for the green transition
The North Sea should play a central role in the green transition, according to a new report to which the Norwegian CCS Research Centre (NCCS) contributed.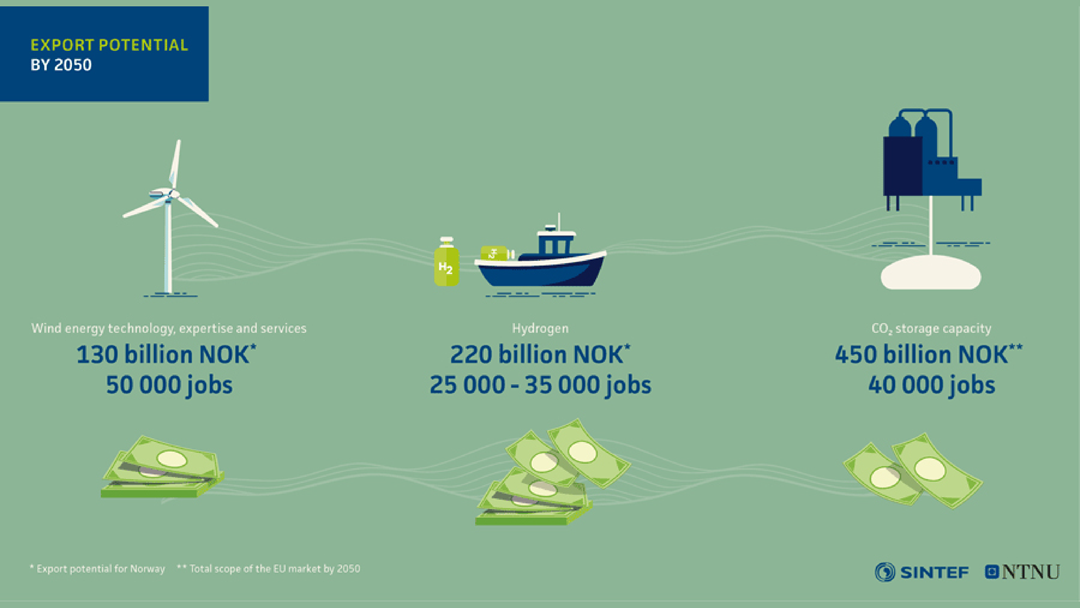 The document will be presented today at Arendalsuka, an important stage for societal debate in Norway. The report was prepared by SINTEF and NTNU and highlights the potential of the North Sea for the decarbonisation of the economy. It underlines the importance of large-scale carbon capture and storage to reach emission reduction targets, and advocates a stronger focus on these technologies.
The report also outlines how the North Sea can be home to offshore wind, zero-carbon fuels production and distribution and an international network of subsea cables – which can together pave the way for a zero-carbon economy in Norway and Europe.
"The North Sea offers the perfect place for secure storage of CO2. Vast storage capacity is available, enough for Norway to create a new export industry for European countries needing a safe storage site. CCS also enables the production of blue hydrogen required to scale Norway and Europe's hydrogen infrastructure over the decades to come," says Mona Mølnvik, NCCS Centre Director.
The report authors explain that Norway's knowledge lead can be preserved through additional research and development. They also point out that any project in the North Sea should be carried out in an environmentally sustainable way. Immediately following the presentation at Arendalsuka, a debate will focus on three points:
Ensuring sustainable development of the North Sea area
Facilitating CO2 storage equivalent to hundreds of Longship projects by 2050
Maintaining the knowledge lead
The report was made by four research centres led by SINTEF and NTNU: NorthWind (SINTEF – wind energy technology), NCCS (SINTEF – carbon capture and storage), LowEmission (SINTEF – emissions reduction in the oil and gas industry) and NTRANS (NTNU – energy transition strategies).
The report can be downloaded here (report in Norwegian).