NCCS Presented to Bangchak Corporation and the Thai Media
On 9 September 2022, NCCS Centre Manager Nicola Marsh presented NCCS to Bangchak Corporation and Thai journalists.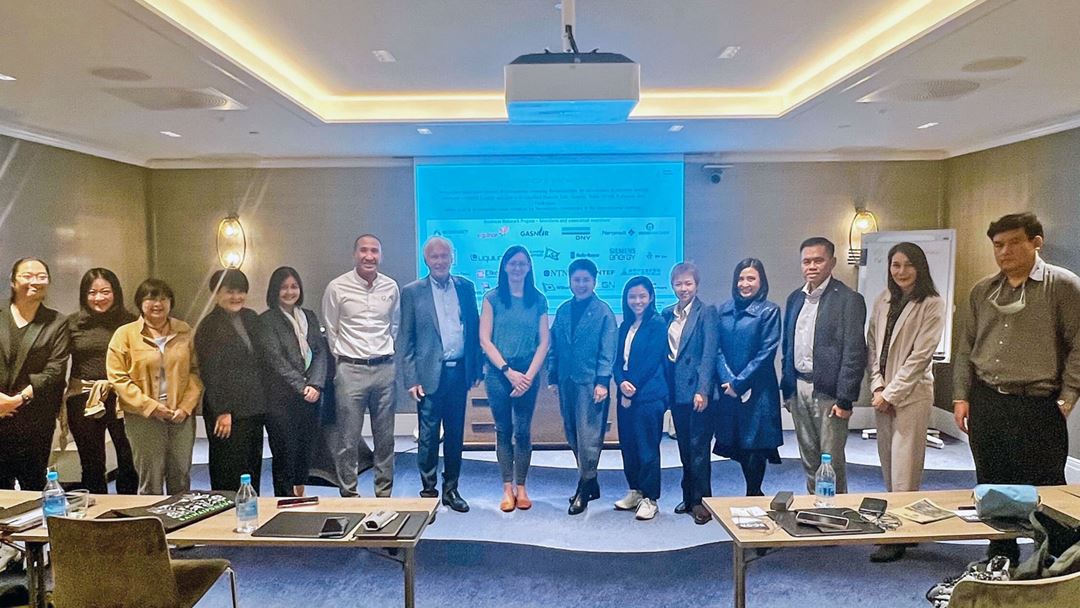 The journalists had been invited by Bangchak Corporation, a Thai energy company with majority ownership in OKEA, a Norwegian oil company operating on the Norwegian continental shelf.
Nicola's presentation "The Norwegian Energy System: Towards A Greener Future" focused on the Norwegian energy system, the challenges it was currently facing, and its position within the wider European energy system. She then went on to discuss the work being done by NCCS to fast-track CCS deployment through science-based innovation.
"We are grateful for the opportunity to present to Bangchak Corporation and the Thai media on the work underway to accelerate the green transition here in Norway and through the work carried out in the NCCS Centre. Norway is in a unique position with regards to our energy mix and our contribution to making a just green transition for all, where decarbonisation using CCS plays a central role. We welcome the opportunity to share our learnings with our global counterparts," said Nicola.
As part of the session, a second presentation was given by Egil Rensvik on behalf of Norwegian Energy Partners (NORWEP).
In addition to Trondheim, the group was also visiting Øygarden, where the onshore facilities are currently being constructed for Northern Lights, the CO2 storage part of the Norwegian government's full-scale CCS project, Longship.