Core Workshop Held by NCCS Task 9 at the Norwegian Petroleum Directorate's Geobank
On Thursday 31 March and Friday 1 April, Task 9 of NCCS held a core workshop at the Norwegian Petroleum Directorate.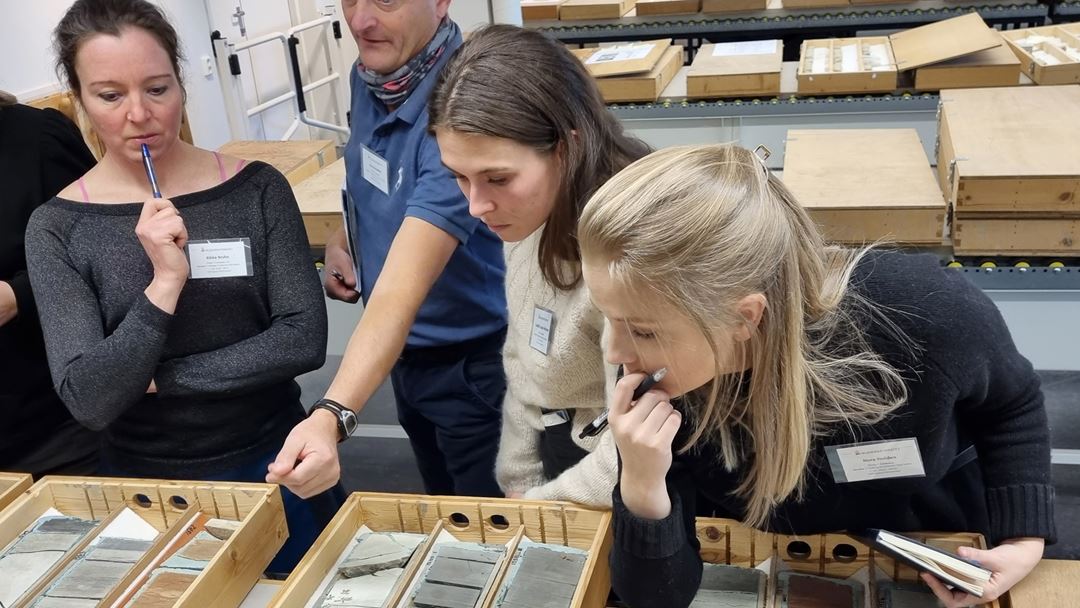 The workshop brought together 30 participants from UiO, NGI, SINTEF and Gassnova as well as NCCS industry partners Equinor, TotalEnergies, Vår Energi, Wintershall DEA, and Lundin.
"It was a real success, as it brought together representatives from virtually all corners of Task 9 and sparked many an interesting and cross-disciplinary discussion," said Rikke Bruhn, researcher at UiO.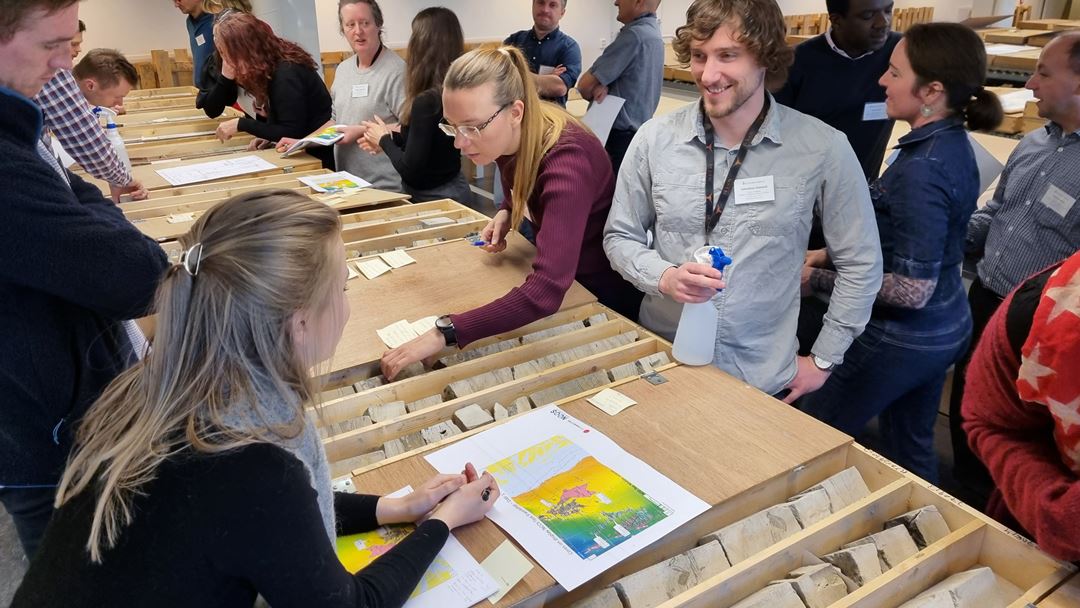 The workshop centrepiece was approximately 800m of drillcore, which represents the key aquifer and seal units for CO2 storage in the Northern Lights area as well as neighbouring areas on the greater Horda Platform.
Rikke walked participants through the cores' depositional environments, sediment composition and diagenesis, and impact on aquifer and seal quality. Further input presentations on tectonic regimes, geomechanics and geochemistry were given by Elin Skurtveit (Task 9 leader and structural geologist at NGI), Siân Evans, Camilla Würtzen and Johnathon Osmond (a postdoc researcher and PhD student at UiO), and Renata Meneguolo (principal geologist at Equinor) and Nicholas Thompson (subsurface team lead for Northern Lights at Equinor).
Knowledge sharing and education are key NCCS values, and we look forward to more events like this in the future!