Communication
Communicating results to partners as well as non-NCCSparticipants is a vital activity. The main platform forcommunicating results to the outside world is thewebsite (www.nccs.no), where all open results arepublished. In 2019, we continued sending newslettersat least every two months and our well-receivedwebinar series for the partners. Great emphasis isplaced on encouraging researchers to produce blogsabout their results and activities.
NCCS sharing knowledge
Reaching NCCS' vision of fast-tracking CCS deployment requires sharing knowledge and findings within the CCS scientifi c community, industrial and political willingness, as well as public acceptance. Communication from the Norwegian CCS Research Centre is therefore an important strategic activity in order to reach the Centre's goals.
NCCS' communication aims to extend communication beyond the NCCS consortium and scientifi c community to provide facts to the public CCS debate, promote innovations to industry and help increase public support for CCS.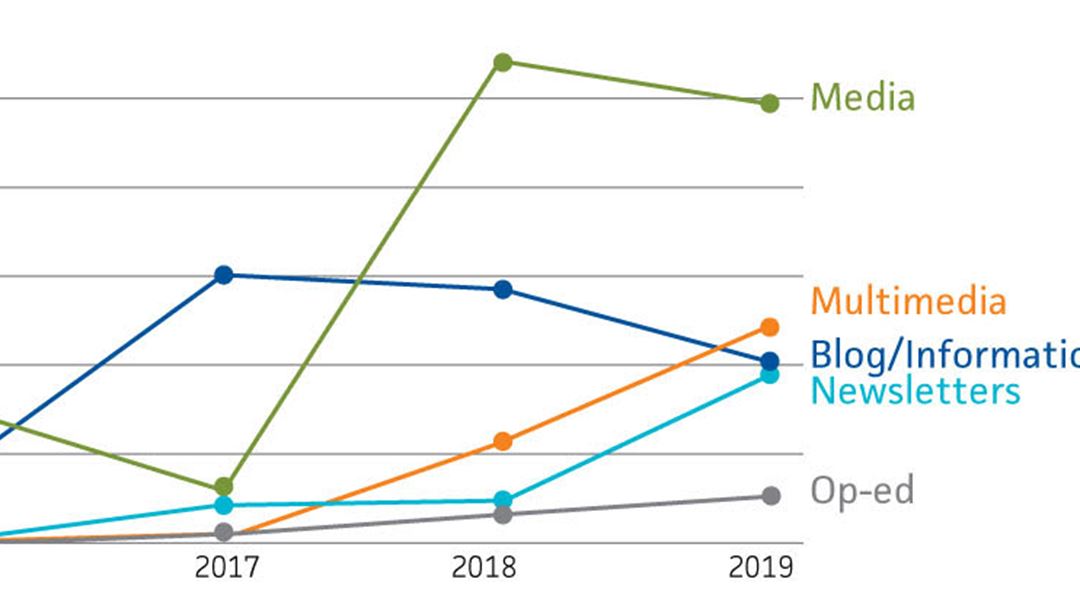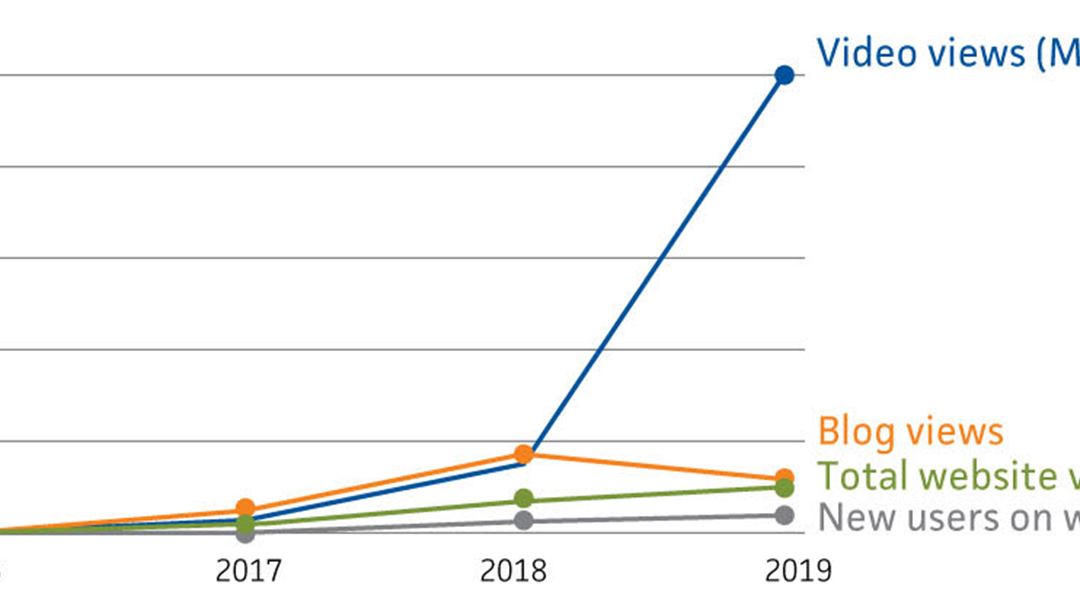 NCCS Communication strategy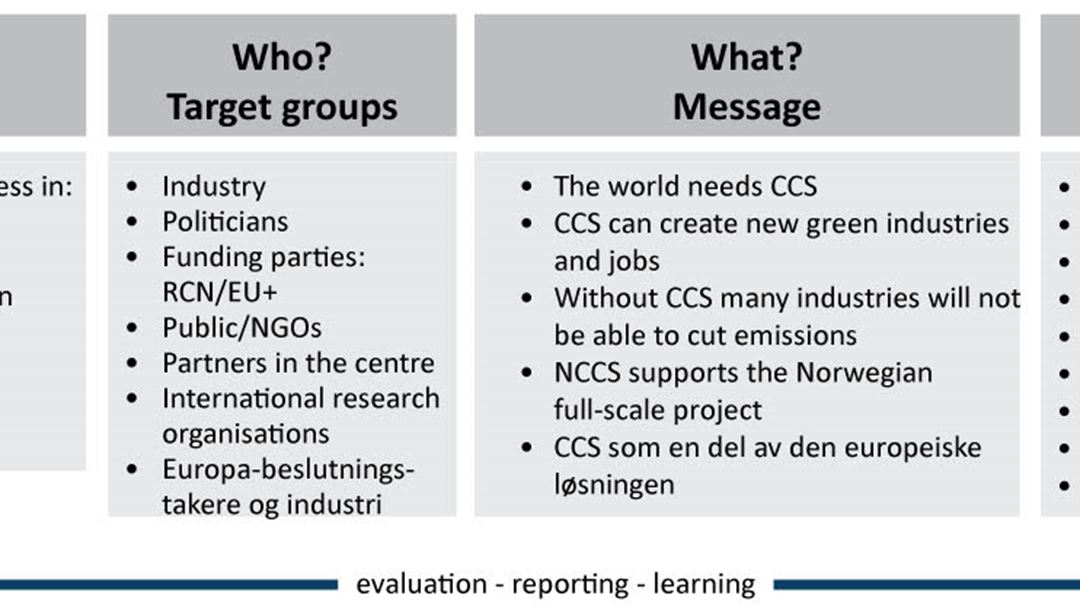 Communication Channels
The NCCS webpage provides information about the Centre, its research and other activities like events and conferences. In 2019, the website was updated with a more modern, user-friendly design.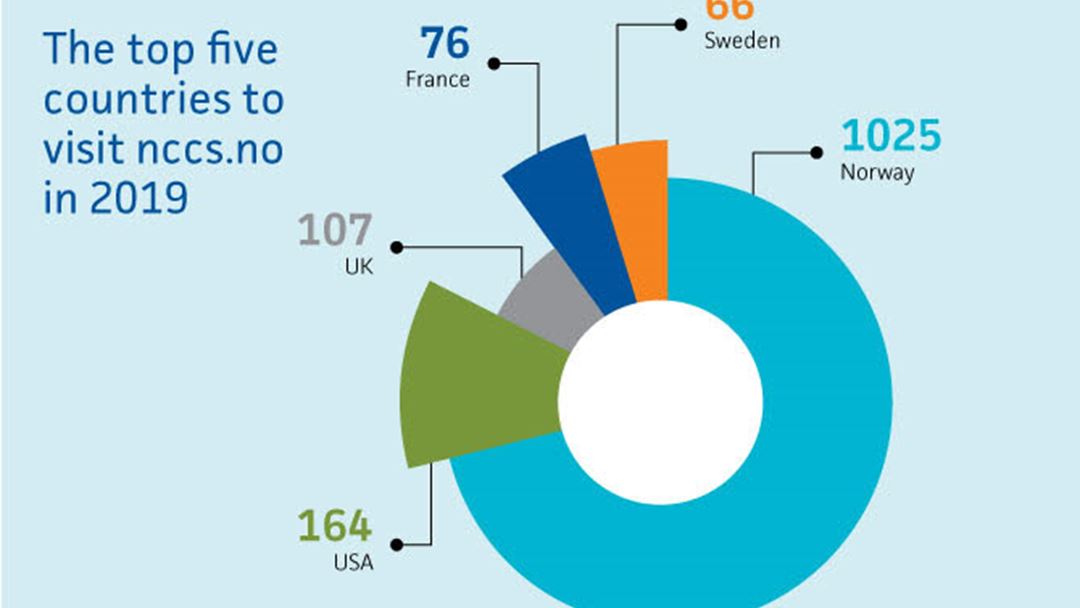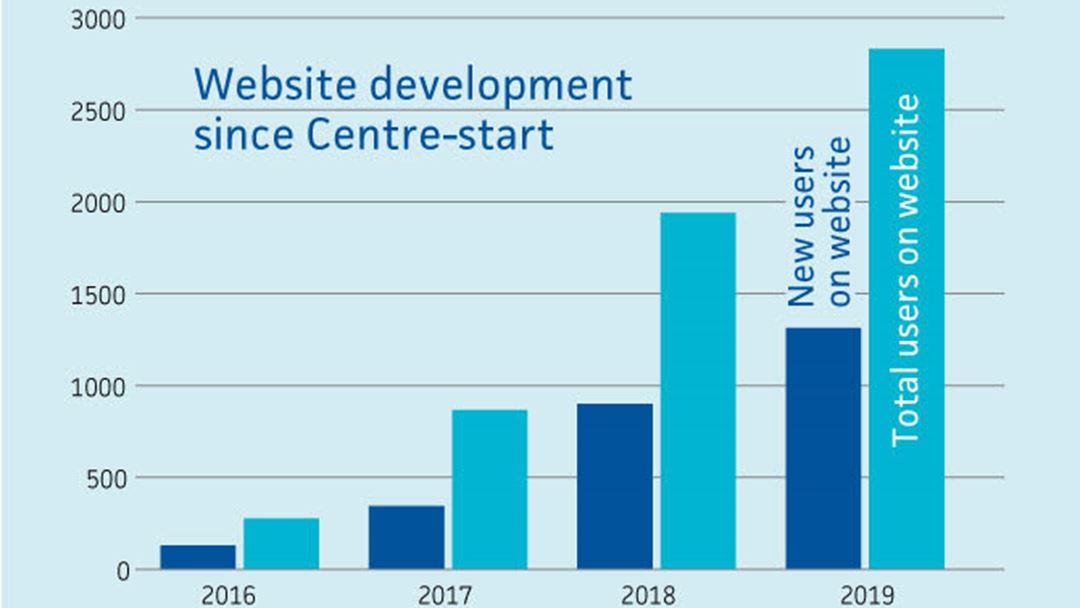 The NCCS Twitter account (@NCCS_FME) is used to share news about Centre activities, popular science publications like videos, posts on #SINTEFBlog and conference news.
The target groups of the account are consortium members, potential partners, researchers, policy makers (domestic and international) and the interested members of the public.