By Mona Mølnvik and Tord Lien
2020 was a year that none of us will ever forget. It's hard to believe that at the start of the year, no one had heard of the novel coronavirus that would so impact the world's population, healthcare systems and economies.
We know there will be many people within and close to the NCCS consortium who have been personally affected by the pandemic. To you, we offer our sincere condolences and support.
Meeting the Challenges of 2020
Despite the disruption caused by the pandemic, we are fiercely proud of everything that has been achieved within NCCS during 2020. Substantial strides forward were made as we adjusted to a new way of working. Webinars were a huge success throughout the year, with more than 1,300 people interested in CCS signing up for the autumn webinar series. This was a particular highlight for us, as we were able to disseminate NCCS research to a much wider audience than before. The online Consortium Days attracted 130 people from across NCCS and injected a huge amount of energy and momentum into the centre.
In 2020 we have 27 PhD and postdocs, the majority at NTNU and UiO, but also at the University Centre on Svalbard (UNIS), and RUB in Germany. We have released an open source-source code for thermodynamic calculations – Thermopack, investigated and published a blog about why CO2-storage is safe, documented more than 25 innovations from NCCS. Now as we reach the half-way point of NCCS' funding period as an FME, we have the best possible injection of momentum to carry us forward: the announcement of Longship.
The climate crisis can't be forgotten
Amid the global health crisis, it has been easy to forget or at least deprioritise the climate crisis. Yet the announcement of an estimated NOK 16.8 billion of state funding shows that our political leaders understand the importance of taking action now to combat the worst impacts of climate change well into the future.
Minister of petroleum and energy Tina Bru said Longship is "the greatest climate project in Norwegian industry ever." The plans are clear, with an infrastructure that can be expanded enough to take away a significant proportion of Norway's annual greenhouse gas emissions. It can then be expanded to receive CO2 from the rest of Europe. The Longship project also represents a potential for storing CO2 formed in hydrogen production from natural gas. Hydrogen represents one of our major possibilities to meet the emissions goals set for 2050.
Keeping up with Climate Change
Through its Green Deal, the EU wants to make Europe the world's first climate-neutral continent by 2050. Ambitions for cuts in CO2 emissions have increased, so that emissions figures from 1990 will be more than halved by 2030. A new tax system will ensure that jobs and industrial companies will be in Europe: a CO2 limit ttax to prevent CO2 leakage.
We need a process industry with products that can compete in the European market with stricter requirements for CO2 footprints. We have to keep up. Unless we change direction, Norway will not meet the requirements of the EU Green Deal.
We now have two choices: We can go for CO2 leakage and move Norwegian factories – and jobs – out of the regulated area in Europe. Or we can keep the jobs and manage CO2 emissions. We do this by developing and realizing more renewable energy and implementing all the energy efficiency measures that we can – including CCS.
Bringing the momentum into NCCS
Despite the investment announcement, the implementation of full-scale CCS at the pace required to meet the 2050 climate goals still needs research to scale up and bring cost and risk down. In 2020 four new partners have joined NCCS: Baker Hughes, Wintershall DEA, Stratum, and Allton, which represent a major contribution to the momentum of NCCS since our research has a major role to play in contributing solutions in the years to come.
With a stated goal of enabling fast-track CCS deployment, NCCS is naturally aligned with the requirements of Longship. In this report you can read a detailed article about how NCCS will support the goals of longship all along the CCS chain over the four years to come.
Mona J. Mølnvik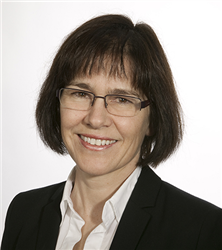 Dr. Mona J. Mølnvik is the NCCS Centre Director.
She has been with SINTEF for 20 years, and has been active in CCS research since the early 2000s. Mona holds a PhD within mechanical engineering from NTNU and is Research Director for the Gas Technology department at SINTEF Energy Research.
She was central in developing and leading the centre of excellence, FME BIGCCS – International CCS Research Centre (2009-2016). Further, she has been involved in several EU-projects. Mona has been a central contributor to development of CCS research strategies, and she was the first leader of the CO2 transport initiative under EERA JP Carbon Capture and Storage.
Tord Lien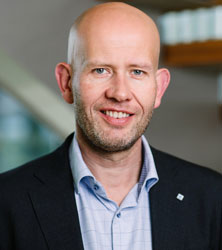 Tord Lien is the NCCS Chairman of the Board and Regional Director for Trøndelag at The Confederation of Norwegian Enterprise (NHO).
Before joining NHO in 2017, Lien was Minister for Petroleum and Energy (2013-2016).
As Minister, Lien played a central role in developing and transitioning the Norwegian energy-, oil- and gas sector in a challenging economic period in Norway.
He represented The Progress Party in parliament (2005-2013) and has a Master's degree in history from NTNU (1999 – 2003).