Education
The NCCS Educational Programme
While more than 250 people are actively involved in NCCS, the NCCS Educational Programme is one of the most important tasks in NCCS.
The programme involves training master and doctoral students and post-doctoral fellows in CCS research, so they are willing and able to transfer this knowledge into future work in industry or research.
We are well on track to exceed our ambitions with a total of 50 students taking part, 42% of them female.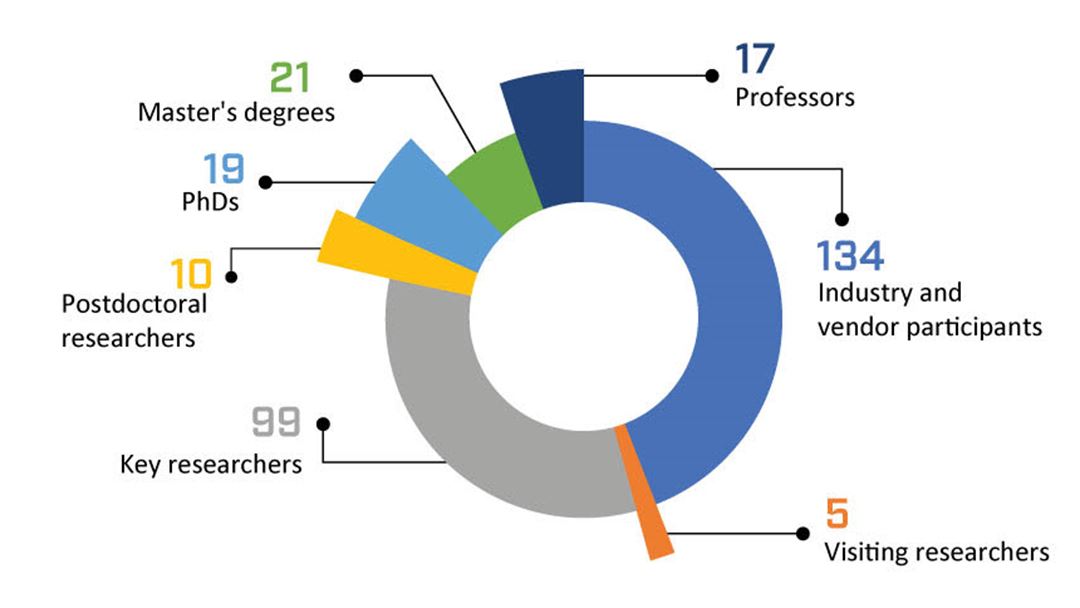 Education at Master, PhD and Postdoc level
Students in NCCS are integrated tightly into the research tasks, with the goal of making the education relevant for the students and of interest for industry. PhD students and Postdocs present their work at the annual Consortium Days, both in breakout sessions and in dedicated education sessions.
A large number of Master students follow courses and write thesis relevant for CCS at the different departments at NTNU in Trondheim and the University of Oslo. Each year, the host institution organizes a summer job project for master students. The project has proven popular, and usually there are many more applicants than openings. Students get relevant project work experience, while having the opportunity for further employment. Typically, 20 students are offered a summer job, with 25-50% working on CCS-related projects.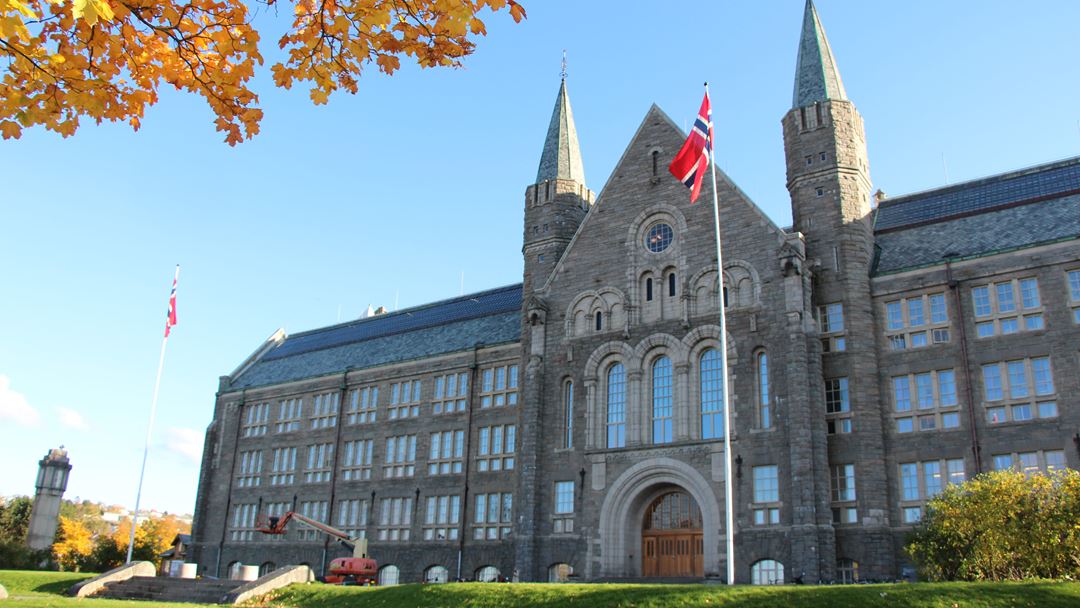 PhD
Bahareh Khosravi
Viscosity and density measurements of CO2 and CO2-rich mixtures at conditions relevant for CCS

Fiscal metering and thermodynamics (Task 8)

Main Supervisor Professor Jana Poplsteinova Jakobsen - Institutt for kjemisk prosessteknologi, NTNU

KPN: ImpreCCS

2018-2022

Camilla Louise Würtzen
Tectonostratigraphic analysis of CO2 storage reservoirs in the Upper Triassic alluvial Lunde Formation in the Smeaheia area, Norwegian North Sea

Structural derisking (Task 9)

Main Supervisor Associate Professor Ivar Midtkandal - Section of Geology and Geophysics, UiO

2018-2021

Dongchan Kim
Working on measurements of thermal conductivity

Fiscal metering and thermodynamics (Task 8)

Main Supervisor Professor Eric F. May, University of Western Australia

2019-2020

Eirik Æsøy
Experimental investigations into forced and self-excited azimuthal combustion dynamics modes

Gas turbines (Task 5)

Main Supervisor Professor James Dawson - Institutt for energi- og prosessteknikk, NTNU

2018-2022

Jonathon Osmond
Improving seal and overburden characterization methods

Structural derisking (Task 9)

Main Supervisor Professor Alvar Braathen - Seksjon for geologi og geofysikk, UiO

2017-2021

Lucas Braakhuis
Modelling solvent degradation and reclamation in amine-based Post-Combustion Carbon Capture.

Solvent technology - environmental issues (Task 2)

Main Supervisor Professor Hanna Knuutila - Institutt for kjemisk prosessteknologi, NTNU

2019-2022

Magnus Soldal
Fault geomechanics

Structural derisking (Task 9)

Main Supervisor Associate Professor Elin Skurtveit - Section of Geology and Geophysics, UiO

2019-2022

Marcin Duda
Low frequency laboratory tests (link to geophysics task)

CO2 storage site containment (Task 10)

Main Supervisor Professor Rune Martin Holt - Institutt for geovitenskap og petroleum, NTNU

2018-2021

Mats Rongved


Hydraulic fracturing for enhanced geothermal systems

CO2 storage site containment (Task 10)

Main Supervisor Professor Rune Martin Holt - Institutt for geovitenskap og petroleum, NTNU

2015-2018

Mohammad Masoudi


Modeling nucleation reactions

CO2 storage site containment (Task 10)
Main Supervisor Professor Helge Hellevang - Seksjon for geologi og geofysikk, UiO
KSP Porepac
2018-2021

Peter Betlem
Geological and geophysical analysis of overburden for CO2 storage sites

Structural derisking (Task 9)

Main Supervisor Associate Professor Kim Senger - Structural geology and basin analysis, UNIS

2019-2023

Stefan Herrig
CCS mixture reference EOS development (EOS-CG) (graduate mid-2018)

Fiscal metering and thermodynamics (Task 8)

Main Supervisor Professor Dr.-Ing. Roland Span, Lehrstuhl für Thermodynamik, Fakultät Maschinenbau, Ruhr-Universität Bochum, Germany

2017-2018

Tobias Neumann
Improved description of minor components relevant for the transport of CO2-rich mixtures including chemically reacting systems

Fiscal metering and thermodynamics (Task 8)

Main Supervisor Professor Dr.-Ing. Roland Span, Lehrstuhl für Thermodynamik, Fakultät Maschinenbau, Ruhr-Universität Bochum, Germany
2017-2021

Vegard Skonseng Bjerketvedt


Optimal design and operation of CCS value chains with focus on the transport system

The CO2 value chain and legal aspects (Task 1)
Main Supervisor Professor Asgeir Tomasgard - Institutt for industriell økonomi og teknologiledelse, NTNU

2017-2021

Vanja Buvik
Amine structure relationship to degradation and corrosion

Solvent technology - environmental issues (Task 2)

Main Supervisor Professor Hanna Knuutila - Institutt for kjemisk prosessteknologi, NTNU
2017-2021

Anne-Sophie Sur


Running ductile fracture in pressurised steel pipelines

CO2 transport (Task 7)
Main Supervisor Professor Odd Sture Hopperstad - Institutt for konstruksjonsteknikk, NTNU

2020-2023

Tarik Yahou


Combustion dynamics in hydrogen rich combustion

Gas turbines (Task 5)

Main Supervisor Professor James Dawson - Institutt for energi- og prosessteknikk, NTNU

2020-2023

Alexandra Metallinou Log
Depressurization of CO2-rich mixtures in pipes

CO2 transport (Task 7)

Main Supervisor Professor James Dawson - Institutt for energi- og prosessteknikk, NTNU

2020-2023

Olaf Lehn Tranås
Energy carrier integration, sector coupling and carbon capture and storage. Modeling low carbon

The CO2 value chain and legal aspects (Task 1)
Main Supervisor Professor Asgeir Tomasgard - Institutt for industriell økonomi og teknologiledelse, NTNU

2020-2023

Heidi Sydnes Egeland
Incentivising or impeding carbon capture, utilisation and storage technologies in Europe (CCS/CCUS) – the application of climate mitigation legal frameworks to carbon capture technologies for emission reduction purposes


The CO2 value chain and legal aspects (Task 1)

Main Supervisor Professor Henrik Bjørnebye - Nordisk institutt for sjørett, UiO

2020-2024
Florian Franke
Low-frequency combustion instabilities in reheat gas turbine combustion systems


Gas turbines (Task 5)

Main Supervisor Professor Thomas Sattelmayer, Technische Universität München

KSP ReHeat2H2

2020-2023

Harish Subramanian
Dynamics and stability of hydrogen reheat flames

Gas turbines (Task 5)

Main Supervisor Associate Professor Jonas Moeck - Institutt for energi- og prosessteknikk, NTNU

KSP ReHeat2H2

2019-2022

Mohammad Masoudi
Modeling nucleation reactions

CO2 storage site containment (Task 10)

Main Supervisor Professor Helge Hellevang - Seksjon for geologi og geofysikk, UiO

KSP POREPAC

2018-2021

Dongchan Kim
Working on measurements of thermal conductivity

Fiscal metering and thermodynamics (Task 8)

Main Supervisor Professor Eric F. May, University of Western Australia

KSP: ImpreCCS

2019-2020

Seyed Ehsan Hosseini
Innovative geophysical and AI approaches to monitor plugged and abandoned wells


Cost-efficient CO2 monitoring technologies (Task 12)

Main Supervisor Professor Børge Arntsen - Institutt for geovitenskap og petroleum, NTNU

KSP: TOPHOLE

2020-2023
PostDoc
Barbara RE
Large-scale transient behaviour of CO2-transport pipelines

CO2 transport (Task 7)

Main Supervisor Professor Dr. Rémi Abgrall - Institut für Mathematik & Computational Science, Universität Zürich

2018-2019

Donghoi Kim
Modeling of hybrid processes (H2 production and CO2 liquefaction)

Low emission H2 production (Task 3)

Main Supervisor Professor Truls Gundersen - Institutt for energi- og prosessteknikk, NTNU

KPN: MACH-2

2019-2020

Zhongxuan Liu
Modeling of hybrid processes (H2 production and CO2 liquefaction)

Low emission H2 production (Task 3)

Main Supervisor Professor Truls Gundersen - Institutt for energi- og prosessteknikk, NTNU

KPN: MACH-2

2020-2021

Emma Michie Haines
Structural geology

Structural derisking (Task 9)

Main Supervisor Professor Alvar Braathen - Seksjon for geologi og geofysikk, UiO

KPN: FRISK

2020-2022

Jose Aguilar
Gas turbine combustion instabilities for H2(CH4 blends

Gas turbines (Task 5)

Main Supervisor Professor James Dawson - Institutt for energi- og prosessteknikk, NTNU

2018-2020

Mark Mulrooney


Structural analysis and geomodel for fault modelling

Structural derisking (Task 9)

Main Supervisor Professor Alvar Braathen - Seksjon for geologi og geofysikk, UiO

2017-2021

Ozgu Turgut
The role of CCS in decarbonising the power and industry sectors in both Europe and Norway

The CO2 value chain and legal aspects (Task 1)
Main Supervisor Professor Asgeir Tomasgard - Institutt for industriell økonomi og teknologiledelse, NTNU

2017-2020

Tamara Makuni
Experimental investigations into forced and self-excited azimuthal combustion dynamics modes

Gas turbines (Task 5)

Main Supervisor Professor James Dawson - Institutt for energi- og prosessteknikk, NTNU

2017

Viktor Weber
Legal Aspects of transport and storage with a focus on liabilities

The CO2 value chain and legal aspects (Task 1)

Main Supervisor Førsteamanuensis Catherine Banet - Nordisk institutt for sjørett, UiO

2018-2021

Sian Lianne Evans
Structural de-risking of ​potential CO2 storage sites on the Norwegian Continental Shelf


Structural derisking (Task 9)

Main Supervisor Professor Alvar Braathen - Seksjon for geologi og geofysikk, UiO

2020-2024